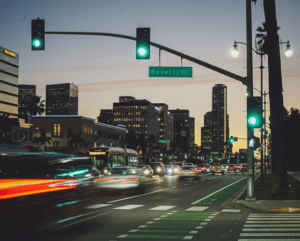 Having the right witness can make or break your chance at receiving compensation when you get hurt in a car accident. Determining fault can be complex and challenging after going through a traumatic experience. Additionally, the Los Angeles personal injury attorney you retain will ask you to recount details to build a strong case against the negligent party. Therefore, you should try to make every effort to retrieve information from witnesses at the scene of the accident if you can. Read on for five important questions you can ask after an unexpected car accident.
Top Questions to Ask the Witness
An experienced car accident lawyer in LA would recommend that you ask the following:
Can I have your contact information?


This is the first, and most vital question because your lawyer may contact them later for more information about what they saw or experienced during the accident. As an insurance adjuster investigates, they might also reach out to the same witness to refute your claims in court.

Can you tell me what you saw before and during the accident?


You may benefit more by asking broad, open-ended questions, as it allows the witness to provide specifics regarding how the accident occurred. For instance, the driver may have sped through a red light while texting behind the wheel. Each piece of information you retrieve allows you to prove a negligent driver wrong. Additional follow-up questions you can ask are:

Was the driver swerving between lanes?

Did you see a vehicle violating traffic laws?

Do you think the driver slammed on their breaks before the accident?

Did you notice anyone driving erratically?

Where were you before and during the accident?


Although this does not seem like an important factor, it will give your lawyer a general idea of how far away the victim was from the accident. If said person was too far away, they may not be the best witness for your case. It is best to reach out to more than one witness because they can all offer a different perspective. Additional follow-up questions you can ask are:

Did you have a clear view of the accident? Was there anything obstructing your vision?

What were the weather conditions like when the crash took place?

What were you doing right before the accident?


This question differs slightly from the previous question. In many circumstances, the witness may have been standing on a sidewalk nearby or driving right behind you with a full view of the collision. Because so much can happen in a split second, you need to know what they were doing before the accident.

Is there anything else you saw that may be important to note?


The witness may have more information to share toward the end of the conversation. Sometimes closing with a broad question is the best way to make certain that you didn't miss any important details about the accident.
Retain an Experienced Attorney in Los Angeles
When you or a loved one are injured due to negligence, carelessness, or wrongful acts of another person, David Grey is ready to help. Seeking compensation or negotiating with insurance companies can be stressful, especially while recovering. The best thing you can do after a car accident is schedule a free consultation with a car accident lawyer in Los Angeles. We put our clients first!