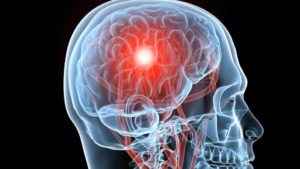 Have you recently suffered a brain injury in a car accident? More than 2 million people suffer traumatic brain injuries every year. Many of them are the direct result of a car accident. If you believe you are one of these unfortunate victims, you need to call a Los Angeles brain injury attorney for assistance.
Why Are You at Risk for a Brain Injury?
There are many reasons why it is common for people to develop a brain injury after a car accident. A traumatic brain injury can occur in the course of a car crash. This can happen when a person receives a sudden jolt or blow to the head. This blow can force their brain to crash against their skull.
At this point, the soft tissue of your brain will absorb most of the impact of the jolt. This can lead to injuries that are mild, moderate, or severe, depending on the force of the initial impact.
How Can a Los Angeles Brain Injury Lawyer Help You?
You may have racked up huge medical costs as the result of hospitalization after your accident. You may also have missed out on weeks, or even months worth of wages from your job. You deserve compensation.
If you are showing symptoms of a brain injury, you need to file a personal injury case as soon as possible. A Los Angeles brain injury lawyer from our firm can help you to gather up all of the evidence that you will need to prove that your symptoms developed as a result of your accident.
This is not the kind of case that you want to go to court with by yourself. The lawyer from opposing counsel will do everything in their power to try to discredit your case. Your best bet will be to engage the services of our personal injury lawyer Los Angeles residents have relied on in their time of greatest need.
Contact the Brain Injury Attorney Los Angeles Citizens Rely On
You can contact the personal injury lawyer Los Angeles residents rely on for quick legal relief. The goal of a Los Angeles brain injury attorney from Grey Law will be to get you the full amount of the settlement that you are owed for your injuries. Get in touch with us today to learn more about what we can do on your behalf.