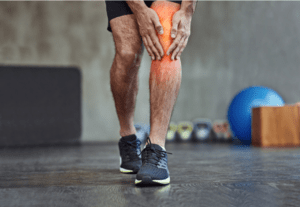 Minor injuries can have a severe impact on your overall health. According to the National Highway Traffic Safety Administration (NHTSA), 37% of all head-on collisions cause leg pain. If you were recently in a car accident, you're not alone. Thousands of drivers experience injuries annually. Victims tend to walk away from a bruise or cut. However, any pain should not go unreported, whether it was a broken bone or dull ache. It is always best to look out for the warning signs to help an accident injury attorney in Los Angeles get you the compensation you deserve.
Legs Are Vulnerable – Why?
When you get behind the wheel or sit in the back seat, your legs are in a compromising position. The impact of a head-on collision, T-bone, or fender bender may cause surrounding objects to strike the bone and surrounding tissue. At the moment, there is not much you can do to prevent traumatic force. Injuries with the potential to turn into a long-term concern are:
Dislocated leg and hip joints
Deep vein thrombosis (blood clot)
Fractures from hip to knee bone
Kneecap or patella dislocation
Broken leg bones
Lacerations
Muscle strains and tears
Back injuries or sprains
Why Should Victims Pay Attention to Leg Pain?
If you got hurt, a car accident attorney in Los Angeles would suggest you get it checked out. Many injuries do not show up immediately. In severe cases, undetectable traumatic brain injuries turn into severe concussions that progress over time. Similarly, leg injuries have the potential to worsen if left untreated. Be wary of the following warning signs:
Leg pain might indicate other concerns like underlying tissue damage or additional fractures depending on the severity of the crash. Getting assessed by a medical professional is not only vital for your health but will also help prove negligence against the defendant if you file a claim.
Consult With a Personal Injury Attorney
When your injuries occurred because of another driver's carelessness, you have a legal right to take action. To win, you and your legal counsel need to demonstrate:
Proof of duty – show the defendant had a duty of care to drive safely on the road.
Breach of duty – the defendant did not uphold their reasonable standard of care, which caused the accident.
Cause – that failure prompted the plaintiff's (your) injuries.
At Grey Law, we have won maximum settlements for our clients in car accident cases. Leg injuries alone are challenging to pursue damages for compared to more severe injuries, but it is worth trying, as medical treatments and long-term care can get costly. Keep detailed medical reports, appointment confirmations, and invoices to relay to insurance adjusters and use in court. You are in good hands when you entrust our experienced car accident lawyer.