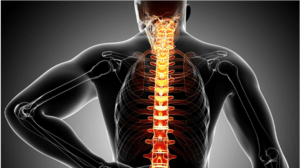 A lawsuit involving a spinal cord injury is quite different than other types of personal injury claims. According to our personal injury lawyer Los Angeles, that's because of the permanent lifetime effects that many spinal cord injuries have on victims. If you suffered a spinal cord injury in or around Los Angeles that was caused by the negligence of someone else, retain our spinal cord injury lawyer Los Angeles. Your attorney will work closely with you to get you the treatment and care that you deserve.
After a person's spinal cord has been damaged, the nerves that carry signals from the brain are damaged. That typically leads to partial or complete loss of muscle control and sensation. As per the National Spinal Cord Injury Statistical Center, here are some of the most common causes of spinal cord injuries in the United States:
Motor vehicle crashes, including motorcycle crashes
Falls from heights
Bicycle accidents
Recreational sports accidents
Acts of violence
Medical malpractice
After suffering a spinal cord injury, partial or complete paralysis can result. Here are some of the common physical issues
that victims face:
Inability to control the bowel and bladder
Loss of skin sensation
Circulatory problems and the danger of blood clots
Difficulty breathing
Muscle deterioration and loss of strength
Factors in Case Value
If these problems occur, a victim will need extensive medical care, rehabilitation and therapy. The sooner that victims and their families can confront the injury, the sooner they can get the help that they need to manage it. Given the extent of a spinal cord injury, the value of a case is the sum of money required to sufficiently help in restoring the victim to his or her condition before the accident. Indeed, that can be done with some spinal cord injuries. In cases involving permanent paralysis and disability, compensation for the damage that the victim suffered would be the sum of the following:
Past and future medical bills
Past and future lost earnings
Permanent disfigurement and disability
Pain and suffering
The diminished quality of life
Obtaining compensation for damages suffered in any spinal cord injury case involves complex legal issues that must be addressed by an experienced and effective spinal cord injury attorney Los Angeles. If you or somebody close to you suffered a spinal cord injury in or around Los Angeles as a result of the negligence of somebody else, contact our spinal injury lawyer Los Angeles at Grey Law to arrange for a free consultation and case evaluation. Help and resources are available.