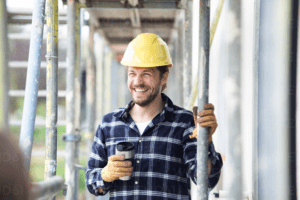 Determining Liability in a Construction Accident
Construction sites are filled with hazards. If you work in construction, your employer must do all that is necessary to mitigate the dangers at the site. This includes carrying out a full risk assessment, taking measures to mitigate them, providing the right safety training, and giving you the personal protective equipment needed. Failure to do any of these things can compromise your health and safety.
Most construction companies understand their responsibility to their workers and comply with the safety rules and regulations of the industry. Not all companies believe in such compliance. Some people think it is better to take short-cuts and gamble with people's lives rather than do the right thing and protect them.
If you have been injured on a construction site and it owes to the negligence of your employer, then you do have legal options.
After the Accident
After a construction accident, a range of people will be sent in to investigate it. The company and its insurance agency will send representatives to interview you and may even offer you a settlement straightaway. You should not speak to anyone without a construction accident lawyer Los Angeles by your side.
Companies often move fast after such accidents to secure the cooperation and silence of the victim. A construction injury attorney Los Angeles can help guide you through the process of the accident investigation and compensation negotiations. You do not want to say or do anything that will put you at a disadvantage. Before any fair settlement is made, liability for the accident must be established.
Establishing Liability
Depending on legal agreements and the conditions that led to the accident, any one of the following parties may be liable for it:
Land or building owners may be liable for keeping dangerous site conditions
Architects and engineers may be held accountable for drawing up defective plans
The general contractor you work for may have failed to ensure the safety of the site and warn you of specific hazards
Suppliers may be liable for injuries caused by the tools, equipment, and other items they provided
The insurance company of any of the above may also be sued for the injuries you sustained
What a Los Angeles Construction Accident Lawyer Can Do
Your lawyer will gather the facts and get to the bottom of who owes you money. If you have been injured on a construction site, hiring a Los Angeles personal injury lawyer can help you get the justice you deserve.