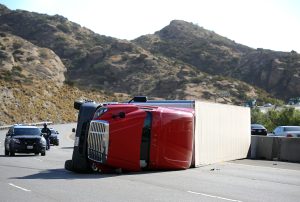 High winds in the Southern California area have caused widespread damage and increased the likelihood of wildfires.
Dangerous winds and gusts — up to 100 mph — on Jan. 19 created havoc in Simi Valley, Valencia, Bundy Canyon, and several adjoining towns. Winds sent trees crashing into homes and across roadways, downed power lines, and overturned rigs on the freeway. Southern California Edison was forced to shut off power to reduce the possibility of downed power lines sparking fires.
About 1,500 residents lost power in the Bundy Canyon area just before 1 p.m. Additionally, about 1,300 Cherry Valley residents lost power, according to Edison.
Edison was forced to cut the power of just over 15,000 residents by midday. Another 70,000 were on standby for energy shutoffs in the Orange County area. 
Unfortunately, several vehicle crashes were attributed to the high winds. If you feel that you may have been injured due to negligence during the outage, call a Los Angeles personal injury attorney as quickly as possible. Only an experienced accident injury attorney in Los Angeles can help you recover the damages you deserve.
The National Weather Service issued a warning that strong winds could potentially cause widespread damage including outages and downed trees and powerlines.
The Jan. 19 brush fires in San Dimas and Santa Clarita blackened several acres amid the high winds, according to NWS Los Angeles.
Some of the highest recorded gusts were clocked in Ventura at 95 mph, Magic Mountain, at 86 mph, and at Marshall Peak, at 75 mph. Winds blew over a couple of big rigs near the San Jacinto area.
Red flag warnings and high surf warnings are still in effect for the greater Los Angeles County area.
"Although there is no exact timing of the events, significant winds will still impact the area for at least the next several days, according to weather service reports."
The events that transpired in Southern California have caused widespread devastation. Many people went for hours and days without electricity and some residents were injured due to actions that were not their fault.
If you believe you have been injured, reach out to a Los Angeles injury lawyer for advice. Anytime you sustain physical or emotional damage, a bodily injury lawyer Los Angeles can help you get compensation for these damages.
If you need a Los Angeles injury lawyer with the knowledge and resources to help your case, call on Grey Law. You will receive aggressive representation and the assurance that your case will receive top priority. Grey Law Firm has represented the people in the Los Angeles area for over 35 years. They have a strong community track record and have won millions in personal injury cases.
You will need a heavy-hitting accident injury attorney in Los Angeles to help you. An excellent bodily injury lawyer Los Angeles can secure you the settlement if you have been injured due to negligence.
Depend on Los Angeles personal injury attorney at Grey Law. Call for a free consultation today.