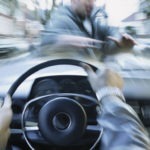 The way a driver behaves after an accident matters. In every state, drivers are required to stay at the scene of an accident except in limited circumstances. When someone causes an auto accident in Los Angeles and then flees, he or she is committing a misdemeanor or felony hit and run.
At Grey Law, a qualified Los Angeles hit and run accident lawyer is ready to help you explore your options after a hit and run accident. Some injured individuals believe they have no form of legal recourse, especially if police fail to apprehend the offending driver. After an accident, you may have the ability to file a claim against the person responsible or against a third party. You may also need to hold your own insurance company accountable for paying out a fair amount under your policy terms. Let us help you explore your legal options after a serious hit and run accident.
LOS ANGELES HIT AND RUN ACCIDENTS STATISTICS
Los Angeles County is currently facing an epidemic of hit and run accidents. According to information from the local NBC 4 I-Team, a hit and run accident happens in our area every 18 minutes. Around half of all the accidents that take place here are considered hit and run incidents. This rate is incredibly high. Those that result in injuries tend to involve severe ones. Life changing injuries and fatalities compound the lasting effects of these cases on the lives of victims and their families.
WHY DO PEOPLE LEAVE THE SCENE OF AN CAR ACCIDENT?
When individuals flee, they generally do so because of fear. Lack of insurance, valid licensing, valid citizenship or a visa, or fear of additional charges may all contribute to a hit and run accident. Those under the influence, in possession of illegal drugs, or taking prescription medications may worry about liability and criminal charges in an accident.
Some suspects get away and never face legal liability for their actions. Your Los Angeles hit and run accident lawyer at Grey Law will do everything in his or her power to ensure the driver responsible is held accountable. We have the expertise and resources needed to fully investigate these complex cases and bring closure and justice to those injured or the family of those killed.
WHAT DRIVERS MUST EXCHANGE AT THE SCENE OF AN ACCIDENT
Under current laws, every driver involved in an accident must provide the following information before leaving:
Name and address
Driver's license number
Vehicle ID number and information
Insurance policy information or evidence of financial responsibility
Failing to provide complete information could result in a fine of up to $250. Failing to leave any information at the scene or to wait for assistance from law enforcement is considered a hit and run. After an accident, always complete the following steps to protect your rights:
Take any immediate actions necessary for your own health or the health of others.
Call 911 if the incident resulted in serious property damage or injuries.
Exchange information.
Take picture of the scene if you are able.
Seek medical attention and inform the attending health care professional about the accident.
Inform your insurance company about the incident, and focus on providing only the clear facts of the incident, such as the location and if it was a hit and run.
Contact a Los Angeles hit and run accident attorney to learn more about your legal rights and options.
If you have uninsured or underinsured motorist coverage, you may be able to file a claim under your own insurance policy. This coverage is particularly useful in hit and run cases where law enforcement fail to catch the offending driver.
GET PEACE OF MIND WITH AN EXPERIENCED HIT AND RUN ACCIDENT ATTORNEY IN LOS ANGELES
In today's high-risk environment of hit and run accidents, prepare for the unexpected. Contact the Los Angeles accident lawyer team at Grey Law for a free case evaluation after a serious hit and run incident. We can help you obtain the maximum recovery available so you can begin healing. Call today! 323-210-4504