How to File an Amusement Park Accident Claim?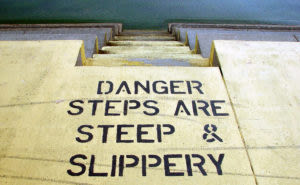 Amusement parks such as Disneyland, Magic Mountain, and Knott's Berry Farm are a favorite form of entertainment for families and young people in California.  Millions of people from all over the country come to California specifically to go to amusement parks.
Amusement park accidents can result in serious injury or death to people visiting or working at amusement parks.  Amusement park accidents usually fall into one of these categories:
Negligence on the part of the guest.  This can be refusal to follow specific ride safety instructions, or deliberate intent to break park rules.
The result a guest's known or unknown health issues.
Negligence on the part of the park, either by ride operator or maintenance.
A generic accident (e.g. slipping and falling), that is not a direct result of an action on anybody's part.
One of the many attractions that draw people to amusement parks is the exciting rides.  While most rides are safe, almost every year, someone is tragically injured or killed while riding an amusement park ride or at a water park.  If you have been a victim of an amusement park accident, the Los Angeles amusement park accident attorneys at Grey Law can help.  Call us today for a free legal case evaluation at 323-210-4504.
Some causes for amusement park ride accidents may include:
Operator error
Inappropriate supervision
Defective design
Mechanical failure
Missing safety equipment
Malfunctioning lap bars and safety restraints
Poor maintenance
Consumer behavior
Causes for water park accidents are similar, but may also include failure to provide adequately trained lifeguards, dangerous drain and filter replacement, and lack of appropriate safety equipment.
Amusement park injuries often involve many complex theories of law requiring legal experience and technical expertise.  There is most likely a combination of product liability, negligence, and premises liability law to be explored.  If you have suffered a catastrophic injury or lost a loved one in an amusement park ride accident, water park accident, or carnival accident, it is important that you contact an experienced Los Angeles amusement park injury attorney who knows how to investigate what went wrong.  Most amusement parks and carnival operators will not settle a claim unless a lawsuit is filed.  Many times an amusement park owner or representative will try to settle a claim for as cheap as possible.  Never sign or say anything without contacting an experienced amusement park attorney first.  Call our office today at 323-210-4504 for a free legal case evaluation.  The attorneys at Grey Law will help you seek the compensation you deserve for your case.  You may be entitled to financial compensation for your medical bills, lost wages, and your pain and suffering.
Over 270,000,000 people visit amusement parks each year in the United States.  Accident data for most amusement parks is particularly a well guarded secret.  When lawsuits are filed, many times strict confidential settlements are requested.  The amusement park industry is highly unregulated and there is not a uniform system for reporting injuries; creating a serious danger that parks police their own accidents.  This means that innocent consumers are often left in the dark about which amusement park is safe to visit and which rides are safe for their families.
CONTACT A LOS ANGELES AMUSEMENT PARK ACCIDENT ATTORNEY FOR A FREE CASE REVIEW
If you or a family member has suffered a catastrophic injury or fatality at an amusement park or water park, it is important that you contact an experienced Los Angeles amusement park lawyer at Grey Law to investigate the defective product and premise liability issues to determine if you have a case and who is responsible.  Call us today at 323-210-4504.  We offer a free case evaluation.