Our Truck Injury Attorney Los Angeles Can Help You Recover a Settlement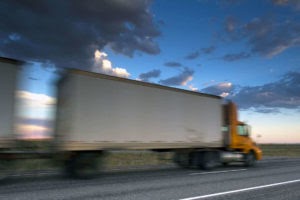 A traffic accident involving a commercial truck, such as an eighteen-wheeler or big rig tractor-trailer, can be much more catastrophic than an ordinary car accident. Semi-truck collisions comprise a significant number of motor vehicle injury accidents, as well as fatalities each year. With their size and sheer power, large trucks are one of the more troublesome aspects drivers of smaller passenger cars must overcome daily.
If you were injured in a truck accident you have a right to file a claim and get compensated for your injuries. At Grey Law, our knowledgeable truck accident attorney can guide you through the legal process to obtain what you deserve from the negligent party. Our firm has served clients in the Los Angeles metro area for over 35 years. We've successfully recovered millions for individuals and their families while they focused on recovery.
HOW CAN A TRUCK ACCIDENT ATTORNEY HELP?
Transporting goods across the country alone causes an overwhelming amount of truck traffic that passes over California's roads and highways. A typical fully-loaded large commercial truck can weigh 80,000 pounds. Given the large size of semi-trucks, any collision with another vehicle is likely to result in serious, even fatal, injuries, such as:
Neck injuries
Back sprains
Fractures
Wrongful death
Truck accidents differ significantly from other auto accidents. Victims often suffer from more life-threatening injuries, and trucking companies try to avoid liability. They will fight aggressively to get out of compensating you for your loss. That's why you need a legal expert. Attorney David Grey has recovered millions for clients for over 35 years. From the moment we take on your case, we will not settle for less than what your case is worth.
TYPES OF TRUCK ACCIDENTS 
Truck accidents are devastating experiences and can cause substantial property damage and injuries. For us to establish fault we take a closer look at the truck and accident. Below are a few of the most common types:
Jackknife: This accident occurs when truck drivers are forced to brake suddenly. The big rig folds cause the driver's cabin to form a 90-degree angle. It subsequently causes the trailer to push forward against the traction.
Tire Blowout: Blowouts can occur at any time and cause truck drivers to lose control. Because trucks are larger and pose more risks this accident is dangerous among other drivers sharing the road.
Wide Turn: Wide turns can trap other vehicles and pedestrians should a truck driver have blind spots or is not aware of their surroundings.
Truck Rollover: When a truck driver loses control, and it rolls over onto its side.
Blind Spot Accidents: Blind spots can cause significant damage. When a trucker doesn't see other drivers, like yourself, before changing lanes it puts you at risk of getting hit or crushed.
Rear-End: These accidents carry a different meaning for trucking accidents. The damage tends to be more severe, including loss of life.
Under-Ride: This occurs when a truck stops immediately, and smaller vehicles directly behind get lodged beneath the trailer. Under-ride accidents are among the deadliest.
Lost Load: Truck drivers have a responsibility to properly load and secure their loads. If not, it can be extremely dangerous to motorists and cause a pileup.
Head-On: Like rear-end accidents, head-on collisions are direct, life-threatening, and often devastating.
T-Bone: When a truck driver runs a red light or fails to stop at an intersection, they might hit another vehicle perpendicularly.
CALIFORNIA LAW ABOUT TRUCKING ACCIDENTS
Per California negligence law, the driver, company, and third-party organizations can be held liable for injuries or damages caused to another. Victims are entitled to compensation for their injuries by bringing a legal claim against the responsible parties.
One must demonstrate that the defendant (truck driver, trucking company, or another party) was liable for the accident, such as:
The defendant owed the plaintiff a duty to exercise a reasonable degree of care to avoid injury under the circumstances.
The defendant failed to exercise such care.
The defendant's failure to exercise care was the cause of the damages suffered by the plaintiff.
In truck collisions, federal regulations require trucks to carry various levels of insurance coverage, depending on the nature of materials hauled. The State of California requires a tractor-trailer truck to have a much higher minimum liability insurance policy than a typical passenger vehicle. Trucking and leasing companies have argued many times over which insurance company is responsible for compensating the victim in a truck collision. Fortunately, federal regulations protect innocent parties by helping to ensure coverage.
STATUTE OF LIMITATIONS
Victims have two years from the date of the accident or discovered injury to bring a claim against the negligent party. This filing deadline is referred to as the Statute of Limitations. If you submit a claim after the statute expires, your case will get denied thus hurting your chances of recovering.
With medical bills and rehabilitative costs, you may have your doubts about hiring an attorney. We always recommend truck accident victims meet with us for a free consultation to learn more about what we can do to win your case.
At Grey Law, we work on a contingency fee basis, meaning you don't have to pay unless we've won. Attorney fees can be part of your settlement, so you can get back to what's important: healing! But – you must act within the statute of limitations.
TOP FIVE FACTORS TO CONSIDER WHEN FILING A CLAIM AFTER A TRUCK ACCIDENT
While every victim of a truck accident has the right to file a claim, engaging with experienced legal counsel has a significant weight in winning the case. There are five things you should consider when filing a claim.
Proof and Authentication from The Accident Scene
Trucking Organizations Have Their Dedicated Attorneys
Fabricated Driver's Routine Records
Truck Company's Governing Rules
For legal help, reach out to our law office in Los Angeles to schedule your first meeting with a truck accident attorney. Each of our personal injury attorneys has decades of experience handling truck accidents and can help you receive the maximum recovery in the least amount of time. Call us today for a free case evaluation at 323-673-3655.
SUPPORTING ARTICLES ABOUT TRUCK ACCIDENTS
Why You Shouldn't Accept an Insurance Company's Initial Offer
If you were involved in a truck accident, there are legalities to consider, like fault, insurance, and the possibility to investigate. Insurance companies are quick to offer the victim an insufficient amount of money to settle the case as quickly as possible. And while this may be appealing to you at first, you should never accept the first offer. Insurance companies are in the business to avoid a large payout for victims. Therefore, it is best to consult with an attorney to help you negotiate with the insurance adjusters and get you the maximum settlement amount possible.
Limits on Driving Hours for Bus and Truck Drivers
If you are a trucker, do you know how many hours you are lawfully able to work? This article pinpoints the strict limit in California and why it should get followed. California Vehicle Code section 21702 states that a bus driver may work a maximum of ten consecutive hours in a day. If permitted, 12 to 15 hours with an eight-hour break. Commercial drivers are protected from over-exerting to prevent deadly collisions while navigating on the road. Whether it is a bus driver or trucker, there will always be a limit in place.
Vehicle Code 35551A VA (Overweight Vehicles in California)
Are you aware of Vehicle Code 35551A VA? Carrying an oversized load can be risky, especially when traveling quickly to your next destination. Most drivers are unaware their trucks are overloaded. Depending on the circumstances, you may need to pursue legal representation if you were caught and charged for violating this federal law. Read on for an overview of operating heavy loads in California.
Determining Fault in a Truck Accident
Trucking accidents can involve several parties, from drivers to the company or agency and maintenance crew. Determining who should be held responsible is a grey area, especially when independent contractors are involved. It requires a large amount of skill, experience, and resources to ensure that the party is responsible for negligence.
Failure to Use Turn Signals
Failing to use turn signals properly can cause rear-end collisions and related accidents or fatalities depending on the circumstances. Drivers fail to make an appropriate turn signal 25% of the time, which is dangerously high and equates to a great outcome each day. Failing to use turn signals is among the top reasons for collisions, such as sideswipes. This article explains why you should use your turn signals when it is necessary to avoid legal charges against you.
Commercial Truck Accidents: Company and Driver Liability 
When an accident involves a commercial truck, who is at fault? While you may assume the at-fault driver is the only person to file a claim against, you may be hurting your chance to get maximum compensation. The company, employment relationship, independent contractors, maintenance crews, and other groups must get assessed in the investigation. If you are unsure how to approach holding a company or outsourced group liable, read our article on company and driver liability.
Common Causes of Truck Accidents
There are a variety of reasons that a truck can cause an accident. Some are more common than others and fall into three general categories:
Driver error
External conditions
Defective equipment
The most common cause of truck accidents is driver error. That can range from gross negligence to simple accidents. Lack of training or experience can lead to poor decision-making that causes sudden lane changes, wide turns, and dangerous interactions with bridges and roads. Alcohol or drug abuse can impair a truck driver's ability to drive and lead to fatalities.
External conditions can be a cause of truck accidents. Since trucks and tractor-trailers are so large, they are at risk in dangerous external conditions.
Rainy conditions and reduced visibility due to fog can all cause accidents. Commercial trucks are like any other vehicle and can suffer from design flaws and defective equipment. These flaws can be fatal and cause injury or even death. Faulty equipment (like poor tires) or design can cause large trucks to roll over, jackknife, or have a loss of driver control.
FREQUENTLY ASKED QUESTIONS ABOUT TRUCK ACCIDENTS
How Can a Truck Accident Lawyer Help?
We know what to look for in a truck accident lawsuit. There are many legal matters to think about as there may be a few parties involved, including ongoing investigations. Recovering from injuries may be your top priority, and you should hire a truck accident attorney that strives to get you maximum compensation.
What Should I Ask a Truck Accident Lawyer?
Feel free to ask your lawyer for truck accidents anything during your free consultation. That includes inquiries of the legal process, how to settle, and California truck laws.
What Can You Recover in An Accident?
You might be entitled to recovering damages for:
Pain and suffering
Medical bills
Lost wages
Loss of future income
Wrongful death damages
How Is Fault Determined?
We would investigate and assess the following:
Photographic evidence
Witness testimonials
The truck driver's working conditions and hour log.
Whether illegal substances got used
How often the truck underwent routine maintenance
Does The Trucking Company Share Liability?
It depends on the case and company policy. Some companies provide insurance, while others take full responsibility for demanding overtime or unrealistic deadlines. Any lawyer will consider this as we determine your settlement.
NEED AN EXPERIENCED LOS ANGELES TRUCKING ACCIDENT ATTORNEY?
If you or a loved one has gotten injured in a truck accident, contact the law firm of Grey Law for a free legal case evaluation, and we can help you determine who is at fault for the accident. The attorneys at Grey Law are experienced in handling personal injury cases and have an established track record of getting compensation for victims of truck accident injuries. Let us help you ease the stress of dealing with the aftermath of an accident, and we will handle every step of the case from start to finish. Call us today at 323-673-3655.