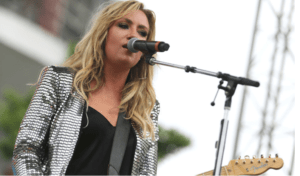 In many businesses and organizations, the customer is always right. But what about when you're riding in a Lyft or Uber? With so many independent contractors taking to the roads for these popular rideshare companies, the rules are a bit murky.
In June, country singer Clare Dunn was attacked by her Lyft driver for an argument over a missed turn. Dunn was en route to her next destination after dropping off a friend in Nashville, Tennessee.
She had requested Lyft driver Albert Boakye to avoid getting on the highway – he ignored it – and she knew something was wrong. When Boakye started driving toward the interstate, Dunn addressed that he needed to take the next right turn.
He began yelling at that moment. The driver pulled over a little over a mile away from her home. According to NBC News, Dunn told police that Boakye angrily opened the back door, grabbed her neck, and threw her out of the car.
The injuries she sustained were minimal bruises and cuts on her head. However, it did leave an emotional scar. The assault was unexpected and unwarranted. Sources report she had been face-down in a ditch trying to call 911 and failed.
In an interview with People Dunn said, "it was a miracle. They called me back and when I came to, I was screaming, and I saw headlights. He ended up just leaving me alone at that point and took off."
Boakye was arrested at Davidson County Jail but later released on a $1,000 bond.
Unfortunately, not all drivers listen to riders when it comes to directions or driving routes. If this happens to you, address your concerns immediately. If they fail to listen, any Los Angeles personal injury attorney would recommend you to:
Either call 911 directly or pursue help from the rideshare app
Provide authorities with your driver's picture, license plate, or other vital information
If possible, have them pull over in a safe location and wait for assistance or request another Lyft
Make a note of what occurred to report it accurately to the rideshare company
If you've been injured in any rideshare accident or dispute, reach out to our firm immediately. Our Lyft accident attorney has helped many clients hold these companies accountable for their contracted workers.