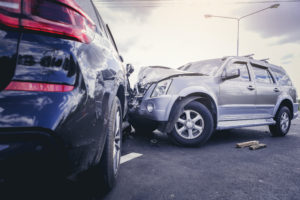 All states have a statute of limitations for personal injury cases, which is a deadline that an individual has to file an accident claim. Different claim types can have different guidelines, but auto accident claims are the most typical of these cases merely due to the number of collisions that occur on California highways. Many injured claimants attempt to handle their own accident case with the respondent insurance company in situations of obvious fault, but many times the insurance provider will be difficult during claim negotiations for their own financial benefit. The typical issues usually center around reducing or denying a claim. When this happens, the victim's most effective response is retaining an experienced Los Angeles personal injury attorney to represent them.
How the Statute of Limitations Can Matter
California law allows injured accident victims two years in which to file a legal action against a negligent driver or their insurance provider when a settlement cannot be reached regarding the initial claim. While the respondent insurance company or the opposing negligent driver may not contest the fact of fault, they can still argue the value of the claim. Any Los Angeles car injury attorney understands this common problem, but not all will see the case through for whole damages. The financial assets of the negligent driver can matter greatly when their insurance coverage is insufficient, such as in a case where punitive damages could be awarded by a jury. The negligent driver is still liable for damages beyond insurance protection. In addition, respondent insurance companies also typically argue over comparative negligence issues. When all parties cannot agree on the value of the claim, it takes a car wreck lawyer Los Angeles to file a legal action.
Contact a Los Angeles Personal Injury Attorney Immediately
This potential scenario is exactly why it is best to contact a Los Angeles car injury attorney as soon as possible following an accident. Insurance claims agents are trained professional negotiators who always prefer dealing with a claimant who does not have legal representation. Having your own legal professional handling the claim means your chances for whole damages are much better, and the right attorney will not hesitate to take charge when the claim is obviously valid and whole damages are in line.
Anyone injured in an automobile accident in California should contact our car accident lawyer Los Angeles immediately in order to avoid any statute of limitations problems with their claim. The attorney you choose can matter greatly, and the limited filing period is important. Do not delay and call Grey Law as soon as possible to get you help you deserve.