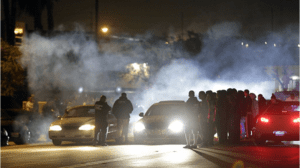 Street racing has been at the helm of LA culture. The Fast and the Furious movies have a strong connection to the popularity of real street races among communities in California.
While the franchise shares a special part of car culture, residents and tourists should be mindful of the dangers. At a moment's notice, an accident can turn deadly, requiring the services of a car accident lawyer.
The rise of concern follows a fatal crash that occurred at the intersection near Glenoaks Boulevard. Earlier this month, two teens were arrested and charged for street racing in Burbank. It sadly resulted in three deaths and two injuries.
According to the Los Angeles County attorney, Hamlet Arseni Aghajanyan (19) and an accompanying minor (17) face serious charges. Aghajanyan was behind the wheel of a Kia, and the other was driving a Mercedes Benz. The opposing driver and passengers caught in their path died upon impact from traumatic injuries.
Aghajanyan is now facing three counts of murder and one count for negligent driving. Right now, he is held on a $6 million bond before an official court hearing. The other suspect is still waiting to hear back about the consequences.
In street racing culture, it is often challenging to know the warning signs. It varies so regularly that the police have a hard time catching up. Like Fast and the Furious, street racing typically happens at night during the "takeover," a time where experienced drivers turn streets into speedways and drive in decked-out cars.
However, unlike the movie, these streets inhabit populated family communities. Drivers perform a range of stunts that could endanger others, including the driver themselves. With that in mind, those who unknowingly cross paths with a street racer might wound up in a hit-and-run. Because this is such illegal activity, it could result in criminal charges outside of the personal injury lawsuit.
David Grey, an accident injury attorney in Los Angeles, knows how devastating it can be to experience an accident. In most cases, street driving can be as dangerous as colliding with another vehicle on the freeway from sheer speed alone. If you need legal help, we're ready to take your call.