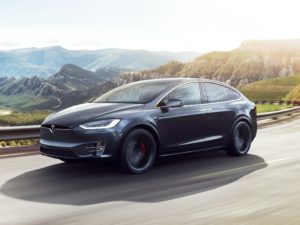 Tesla is an American electric car manufacturer and clean energy company. The company's best-known co-founder, Elon Musk, has said that the overall purpose of Tesla Motors is to advance the move from a hydrocarbon economy to a solar electric economy. Perhaps it is better-known for its supposed tendency to suddenly accelerate on its own — a claim Tesla challenges, but which any car wreck lawyer Los Angeles might like challenging.
Car Accidents News
Car accidents happen. When they do, it is a good idea to speak with an auto accident lawyer in Los Angeles. Usually, car accidents are caused by human error. But sometimes they happen because of a defect in the car. When this occurs, people need the expertise of a Los Angeles personal injury attorney.
That is probably what people did when their Tesla suddenly accelerated on its own. They definitely filed a petition with the National Highway Traffic Safety Administration (NHTSA).
NHTSB Petition
The petition filed with the NHTSA claimed that 127 times a Tesla suddenly accelerated on its own causing or contributing to 110 crashes involving 52 injuries.
In fact, the petition, entitled, Motor Vehicle Defect Petition to Recall All Tesla Vehicles Due to Sudden Unintended Acceleration , provided evidence that Sudden Unintended Acceleration (SUA) was systemic in Teslas and justified investigation and recall by the NHTSA. For a skilled car wreck lawyer in Los Angeles, this is a green flag to look closer.
The finding shows good cause to a car wreck lawyer Los Angeles for a claim. People in car wrecks who can show that the manufacturer is liable, even partially, have a better chance of recovering adequate compensation for damages and injuries, especially if they have a good car injury attorney.
Tesla Pushes Back
After NHTSA issued its findings, Tesla countered that there were no defects in the vehicles. In fact, one case involving a South Korean celebrity who claimed his Tesla exhibited SUA and crashed into his own garage was disputed when Tesla's log showed that the driver had stepped on the accelerator.
Even using the best Los Angeles injury lawyer, you must expect the other side to deny a claim. Tesla did just that by challenging that the petition had been submitted by a disgruntled Tesla stockholder with a history of shorting Tesla's stock.
Now, however, Tesla is facing new allegations that their vehicles exhibit SUA. Recently, a Tesla in China allegedly accelerated spontaneously resulting in two deaths and several people injured. Tesla has consistently denied the claims against it, but new claims of SUA in Tesla vehicles are surfacing in China.
As any car accident lawyer knows, the proof is in the evidence. When people are injured or killed, a car injury attorney is going to rely on evidence like the petition issued by NHTSA.
Though Tesla says the original complaint was tainted, any auto accident lawyer in Los Angeles would balance one maybe against 127 claimed incidents, tens of injuries and two deaths. Contact our car accident lawyer today if you face a similar case.