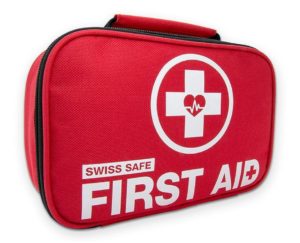 Safety on the roadway is something that everyone should be concerned with. As ridesharing commutes are becoming more commonplace in the great city of Los Angeles, drivers should be evaluating their safety policies. It's important to not only meet the standards set by rideshare companies like Uber and Lyft but also to surpass those standards to ensure the safety of your clients. Any ridesharing accident attorney Los Angeles will stress to you the importance of keeping safety in mind when at work.
CONSTRUCTING AN UBER/LYFT EMERGENCY KIT
Any smart ridesharing accident attorney Los Angeles will tell you that having an emergency kit on board is a great idea for drivers. This helps to showcase your client's wellbeing as a top priority. When constructing your kit, there are a few key items that you should include. Speaking with aLos Angeles personal injury attorney can allow you to get an in-depth understanding of what's best to have. Here are some of the most highly recommended elements.
Flashlight – A flashlight is a great addition to your emergency safety kit. It allows you to utilize extra light in those dark times when you need an area illuminated. Be sure to store some extra batteries as well. Lawyers for Uber drivers will recommend having a flashlight so you can assess damage at a nighttime accident scene.
Drinking Water – Having drinking water available is a must. You never know when your car may shut down or a customer may be facing the effects of dehydration. It's best to keep a few bottles laying around.
Jumper Cables – These cables can come in handy when your vehicle battery dies. Having a pair around can help to ensure that you can get help without waiting for a roadside assistance provider. Make sure you keep your cables stored in a dry place so they don't rust out. Most lawyers for Uber drivers will recommend having these in a space that clients can't access.
Spare Tire – Flat tires happen and you should be prepared. Make sure you have a fully blown up spare tire so that you can replace a leaking or blown out one. You'll also want to verify you have a jack and wheel wrench. Any Lyft accident lawyer Los Angeles will tell you that having a customer in your brokedown vehicle is a dangerous scenario. Having the tools to fix the problem quickly is a must.
Fire Extinguisher – While you may not want to think about your car catching on fire, it happens. It's best to have a fire extinguisher handy so that you can put the fire out. This will help to minimize the damage to your vehicle from the fire. Your Los Angeles personal injury attorney will tell you to display your extinguisher in an open area where everyone can have access to it in case of an emergency.
First Aid Kit – It's best practice to have a first aid kit on board. This should include the basics of gauze pads, adhesive tape, antibiotic ointment, bandaids, ibuprofen, tweezers, thermometer, and so forth. Any Uber accident lawyer Los Angeles will advise you that having a first aid kit on board can assist in helping clients who are injured in an accident.
As your Uber accident lawyer Los Angeles or your Lyft accident lawyer Los Angeles will tell you, having a safety kit on board is a must. This helps to show that you're putting your client's safety at the top of your priority list. It also ensures that you can get your vehicle up and running when certain problems arise so that your clients aren't stranded alongside the highway.