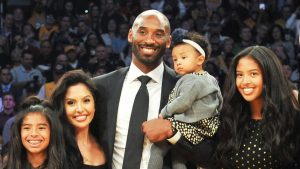 One year ago, basketball star Kobe Bryant, his 13-year-old daughter Gianna, and seven other passengers perished when their chartered helicopter crashed in Calabasas, California on January 26, 2020. The helicopter was headed to a youth basketball tournament when foggy conditions caused the plane to crash into a mountainside.
The fallout has resulted in a number of lawsuits and the investigation is still ongoing. The next of kin have already hired wrongful death lawsuit lawyers.
Due to sheer population alone, Los Angeles, California leads the nation in the number of yearly helicopter crashes. California has thousands of wealthy business people, celebrities, and private citizens who use private helicopters on a frequent basis. A Los Angeles injury lawyer will help you recover the money you deserve if you are injured in a helicopter crash or if a loved one was killed in a crash.
The National Transportation Safety Board (NTSB) will meet on Feb. 9 to discuss the likely cause of the crash. In the initial report released last February, the NTSB said that pilot Ara Zobayan took off from the John Wayne Airport, en route to Camarillo, California in a Sikorsky S-76B.
Zobayan informed air traffic control that he was climbing to 4,000 feet to avoid clouds. According to the NTSB, Zobayan ascended at a high rate of speed, turned left, and hit the mountain.
This horrible accident could have been avoided. Unfortunately, due to pilot error, the helicopter crashed. The next of kin have already hired a wrongful death attorney Los Angeles. They can provide the families with the emotional and financial support they need during this grieving process.
If your loved one was killed in an accident, you will experience a great deal of trauma. While receiving compensation for their unnecessary death won't fix your trauma, it can help you pay for the therapy you will need to cope with your loss. This is the time when you should find a seasoned wrongful death attorney Los Angeles. A death lawyer in Los Angeles will do everything to help make your family whole.
A helicopter accident is a violent, catastrophic way to die. In most cases, there are no survivors. A Los Angeles injury lawyer will leave no stone unturned to find out the truth. Wrongful death lawsuit lawyers will insist on a thorough NTSB investigation that will uncover the facts and help assign fault. Once blame is assigned, you will be able to get the compensations you deserve.
A death lawyer in Los Angeles will ensure there will be compensation for burial costs, pain, and suffering, and all other damages the next of kin are entitled to. If your loved one was killed in an accident, it is extremely important to find a professional who can provide your family with some peace of mind.