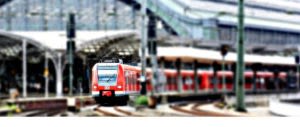 When a railroad is transporting passengers, certain legal duties arise. The railroad is what's known as a common carrier, so a high degree of care must be used. Still, a train accident might occur. It might be be the result of a derailment, a collision with a motor vehicle, a collision with another train or an object on the tracks.
Train Passengers are Exposed to Injury
Trains don't have seat belts or air bags to protect their passengers. In a violent train wreck, bodies will be tossed about with incredible force and violence. Severe injuries and fatalities are likely to result. First responders will be called to the scene of the crash. With the advice of our train accident lawyer Los Angeles, if you've been injured, seek immediate medical attention.
Don't Give a Statement or Authorization
As an injured train crash victim, you're under no obligation to provide the carrier or its insurer with any information about how the crash occurred or your injuries. As per our train accident attorney Los Angeles, the State of California law doesn't require you to do that, so don't provide any types of statements or medical authorizations. They might only be used against you in the future.
Deadlines
The first thing that a person who was injured in a train accident needs to know is that it's highly likely that strict deadlines will apply in their case. That's because nearly all trains that carry passengers are forms of public transportation.
California's Notice Requirement
Assuming that you were injured or lost a loved one in a train crash involving a public transit agency, a timely and appropriate notice of your personal injury claim must be properly served on the agency within six months of the date of the accident. Failure to do so is likely to result in forfeiture of your right to sue for your injuries and damages. What that means is that you need to retain a personal injury lawyer Los Angeles at Grey Law to represent you as soon as possible after your accident.
After being injured in any train crash, contact the Los Angeles train accident lawyer at Grey Law to arrange for a confidential no-cost consultation and case review. Remember that time is of the essence in these types of cases. Protect and invoke your right to the compensation that you deserve.