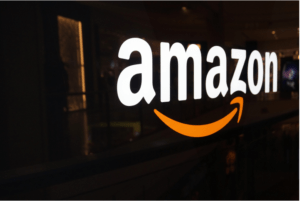 Earlier this week, Amazon announced they are changing their corporate approach to cut workplace injuries in half by 2025. As a leading multinational tech company that employs over 800,000 employees, this could be the biggest shift in workplace culture.
Employees who don't already have access to physical, mental, and physical support will by the end of the year. Amazon's program, WorkingWell, provides employees with resources and wellness services to protect workers' health. The enterprise has a goal to reduce the number of incidents that happen annually per OSHA measurements.
Amazon has been criticized for poor working conditions as customer service has doubled and tripled over the past year. As a business that prides its success on efficiency and speed, customers have based their accusations on standing long hours under unyielding surveillance, lifting beyond their weight, and other unrealistic standards. As a result, they would turn to a bodily injury attorney to seek compensation for injuries like chronic pain, spinal injuries, or inflamed joints, according to The Atlantic.
However, WorkingWell is not new to most employees. It was implemented in 2019, with an outreach to nearly a little over 850,000 employees at more than 350 sites in the U.S. and Europe. Vice President of Worldwide Workplace Health and Safety, Heather MacDougall has shared her thoughts with CNBC on what this means for the company and its employees.
"We want them to be healthy and safe and feel cared about and proud to work for Amazon," MacDougall said. "Employee health and wellness 'is not just a talking point.'" This is the first time that a program of this magnitude will be offered on all job sites.
New Employees Will Benefit Too
In addition to implementing this new program by the end of the year, Amazon is also onboarding at a fast rate. Throughout the pandemic, they hired thousands of workers in the U.S. and Canada. While this has been a successful advancement for the company, more than 500,000 employees were suffering from musculoskeletal disorders (MSDs), according to CNBC.
Nearly half of the work-related injuries at Amazon are MSDs. CEO Jeff Bezos addressed in a public letter to shareholders that the wellness program helped reduce injuries by 32% from 2019 to 2020. Amazon is certainly liable and should be held accountable when injuries happen in the workplace. In response to the report on MSD risk exposure, they are working to restructure sites, but there has yet to be an update.
Wellness at Amazon
Amazon provides short, interactive training videos to employees – but not enough to prepare them for worldwide events like Prime Day. However, certain sites have injury prevention specialists who are "certified athletic trainers," according to CNBC. They teach and guide employees positioned on the floor, to avoid the risk of getting hurt. Hourly, workstations will engage staff to participate in 30-60 second activities to ease body tension and boost company morale.
Facing Your Company
If you work in an industry with high rates of workplace injuries, safety should be their priority. If it isn't, you should have a general idea of how your company handles claims. Keep in mind, having access to a wellness program does not mean you should not pursue compensation when needed. At Grey Law, a Los Angeles personal injury attorney will aggressively fight for your rights.