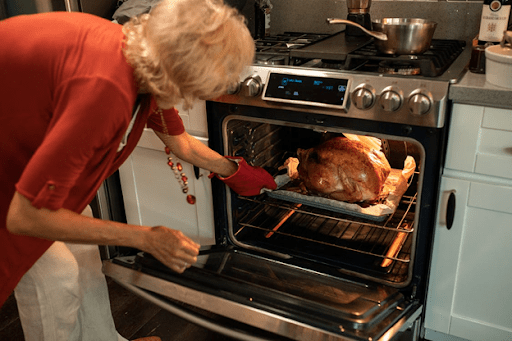 he winter holiday season is approaching, and families are preparing to rejoin with their loved ones and friends. With festivities comes more cooking – but it increases the chance of fire and burn injuries. Our fire injury attorney would advise you to follow these three tips to avoid burns or scalds.
Keep The Kitchen Safe for Kids
Children are at a higher risk of injury compared to teenagers and adults. While most are preventable, residential fires and burn injuries hospitalize thousands each year. And fires kill nearly 500 minors younger than 14, according to Stanford Children's Health. Home-cooking equipment is often to blame.
Kids lack the cognitive ability to understand the dangers of playing around with hot pots, pans, food, and other items. If you can, try to keep them out of the kitchen and away from the stove. We would also advise you to avoid carrying children while cooking on the stove.
Handle Positions and Hot Items
During the holidays you're likely to cook more than one dish. Position handles correctly to prevent an accidental spill or burn. It's best to place pots and pans toward the back of the stove and away from the edge.
Should you be utilizing the microwave, always use mitts or potholders to remove its contents. Most burn accident victims underestimate how long it takes for containers, plates, or bowls to cool – it's better to be safe than sorry. Wait a few minutes before you remove the lid, as hot steam can equally cause severe damage.
Fire Safety
Do you have a fire extinguisher? If not, you should – especially in a two-family house, apartment, or condo.
In cases where the tenant's negligence caused the accident, they would be liable for the damages and need to retain an injury lawyer for legal defense. These fire-related accidents would fall under the category of premises liability and could cost thousands.
Now is a great time to clean your appliances, check the smoke detectors, and practice safety tips. The experienced attorneys of Grey Law Firm are here to answer any legal questions you may have about burn or fire accidents in the greater Los Angeles area.