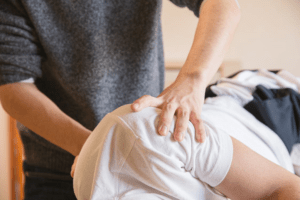 If you're an avid motorcyclist, you're probably familiar with biker's arm. It is a common injury that is likely to occur when you fall off a bike onto your arm. When this happens, the surrounding nerves suffer damages. Severity is dependent on how fast you were going and how you've fallen.
When another driver or motorcyclist has been responsible for your crash you have the right to hold them accountable in court. Biker's arm can cost you thousands in medical expenses, including time off work. Unless this was a no-contact accident, a personal injury attorney could help you determine proper compensation.
Symptoms of Biker's Arm
Trying to soften the fall by landing on your arm might seem like a great idea at the moment – especially if you weren't wearing a helmet. Internal damages begin as soon as you or the motorcycle lands directly on the stretched arm. It is common for one or more of the following nerves to suffer damages.
Radial Nerve
This nerve controls muscles lining the back of the triceps or upper arm. It controls the movement of your fingers, wrists, and hand.
Median Nerve
When damaged, the muscles in the palm of your hand and the bottom of the thumb will have trouble receiving signals from this nerve.
Ulnar Nerve
Having trouble moving your fingers? The ulnar nerve runs behind the elbow and controls your ability to flex each finger.
The Road to Permanent Damage
Without immediate treatment, rider's arm has the potential to have life-long damage. Regardless of how minor you perceive the following accidents to be, always pursue medical attention:
Inclement weather accidents
Left-turn accidents
Speeding accidents
Drunk driving accidents
Construction accidents
Bad road accidents
Intersection accidents
Product defect, malfunction accidents
When in doubt, a motorcycle accident attorney is here to answer your questions and assess your legal options. In the meantime, try to wear protective gear while you're on the road!