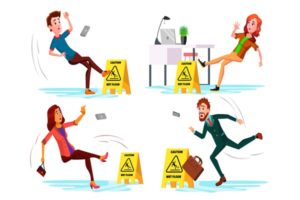 Always Call an Attorney If You Are Injured At Work
In this modern era of great industrialization, with growing factories, there is an equally great demand to work in these industries and related companies. Its expansion goes hand in hand with the growth of diseases and injuries produced in work environments. There are risks in most jobs, the environment in which employees operate may lead to health problems to develop.
There are also accidents that cause injuries, which are also a reason to file a worker's compensation claim . A Los Angeles injury lawyer will be able to help you assess your particular situation. The U.S. Bureau of Labor Statistics reports approximately 5,250 deaths from work injuries in 2018. That is quite significant since measures can be taken to avoid the accidents and encourage companies to practice tighter safety measures.
When you have a health problem that you believe was caused by where you work, or you have suffered an accident that left injuries, it is advisable to consult a workplace accident lawyer, as this is an important and responsible step to follow.
Injuries and Other Conditions Suffered At Work
There are different types of employment and each one has its own problems: stress, fatigue, nervousness, muscle aches, each one generates a problem with a certain degree of damage. But there are other jobs that represent a greater risk because of how the circumstances are and what is being asked to do. Stress can definitely be a silent killer. The American Institute of Stress has a surprising statistic. Forty percent of all workers said their job is extremely stressful. It is a concern given that it can cause serious conditions such as heart disease. Workplace wellness programs are in place to prevent this type of injury from happening.
Depending on your job, there are countless injuries that can occur because of the neglect of the company or those around you. Working with a work injury attorney Los Angeles will give you peace of mind that your claim has the best possible outcome.
For example, you can be a laborer and work in a company where chemicals are manufactured or handled. This position means being in contact with a greater occupational hazard than if you are simply in an office or if you are a teacher.
You can turn to a personal injury attorney and this could be an excellent decision when you are already certain that chemicals are causing you harm when the harmful effects have a manifestation on your health. Accidents can leave traumas and other harmful effects that prevent you from normally returning to work. An employment accident attorney Los Angeles will be able to assist you in your full return to the workforce.
The Importance of Being Diligent with Your Claim
It is well known that acting promptly before an event is an act of responsibility. You must be concerned about their safety and well-being. Our law firm, a work injury attorney Los Angeles, is at your service when you need it, consultations are free and you lose nothing, there is no financial risk when hiring us.
As we all know, there are plenty of jobs that pose health or injury risk. Practically any worker in any industry has some danger when working. Under careful consideration, most workers find that working with a workplace accident lawyer is the best solution for receiving the compensation they deserve.
Our employment accident attorney Los Angeles team is able to support you through your recovery and help you return to your normal life. It is important you're able to focus on your well-being, not financial issues. Call our Los Angeles personal injury attorney for a free consultation.