Compton Man Killed After Car Crash Incident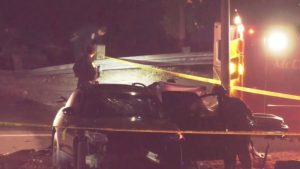 On Sunday, November 8, a man was arrested on murder charges after running over a 67-year-old man in the victim's vehicle following a crash in Compton. Police received a call around 5:40 a.m. and found the victim on the ground beside his vehicle. The man suffered multiple injuries. The suspect fled the scene on foot, although police detained him a short time later. Police have yet to release his name and ask anyone with information about the accident to call the Los Angeles County Sheriff's Homicide Bureau.
Common Incidents in Los Angeles Need Help From a Car Accident Lawyer
Believe it or not, incidents like the aforementioned occur often in Los Angeles and beyond, leaving many people in need of a great car injury attorney. Anger and frustration from both parties involved in an accident cause emotions to flare. With a car injury attorney, any accident can be resolved without this line of violence. In fact, car accident lawyers can help anyone who has sustained injuries in a car accident. Violence should never be the outcome of a car accident, however. If you or someone that you love has been involved in a car accident with injuries or death, call our Los Angeles personal injury attorney today.
Get More Money With an Accident Lawyer
Injury victims and their families deserve compensation after they sustain life-altering consequences caused by another person. A car wreck lawyer Los Angeles fights to help their clients get money for their medical bills and expenses, punitive damages, pain and suffering, and more. You may be able to file a wrongful death lawsuit if a loved one loses his or her life in an altercation like in the Compton incident. Our car accident lawyer offers free consultations to help clients learn their rights at this difficult time. Talk to an attorney and learn the ins and outs of filing a lawsuit and why it could be beneficial to your needs.
Talk to an Auto Accident Lawyer in Los Angeles
A car wreck lawyer Los Angeles cannot change the accident or the results, but they can change the future by providing money that can help you make it through a difficult time. They understand the laws and legal process and help people just like yourself every single day. You deserve the help that an attorney offers. With an auto accident lawyer in Los Angeles by your side, filing a lawsuit is easier and you'll recover more money when the case is resolved. You can rest assured that justice is served with help from the best Los Angeles injury lawyer.