Get A Personal Injury Attorney to Help with Your Birth Injury Claim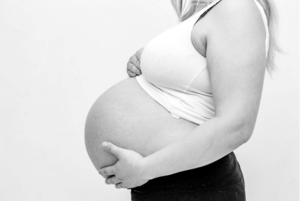 Have you or a loved one experienced a birth injury? At that moment, it can feel overwhelming trying to figure out how to manage the situation. Compared to other injuries sustained from medical malpractice, temporary damage, permanent damage, and wrongful death can cause severe emotional pain. At Grey Law, we prioritize your concerns to help you obtain maximum compensation for damages caused.
Whether you need immediate legal help or want to know more about birth injuries, you can refer to this article for more information. Our birth injury attorney in Los Angeles responds to frequently asked birth injury questions below.
What Is a Birth Injury?
Birth injuries happen during the process of childbirth. As the baby goes through the birth canal, a lot of pressure gets placed on his or her body. Injuries may cut off oxygen or cause minor to severe harm. Keep in mind that most damages are preventable – meaning the doctor probably made a mistake during the mother's pregnancy or delivery.
Birth Defect vs. Birth Injury: What's The Difference?
A defect happens to a baby before birth during the pregnancy. In most cases, it is a genetic concern that would have occurred regardless of what happened during childbirth.
Birth injuries get caused by a natural or negligent mistake during delivery. In a legal case, childbirth injury lawyers in LA would need to prove that had something not gone wrong, it would have never happened. Clients often sue for birth injuries, not defects.
How Common Are Birth Injuries?
Studies show that for every 1,000 babies born in the U.S., five will get injured during childbirth. Injuries range from bruises to brain injury or bone and spinal damage in the future.
How Common Are Birth Defects?
Studies estimate 7% of babies are born with a defect or irregularity.
Are Birth Injuries Preventable?
Yes! Most birth injuries are preventable. An obstetrician should communicate with you to discuss factors that may cause danger to you or the baby throughout the pregnancy. If they fail to exercise this duty of care, it may count as a form of negligence.
The same applies to doctors and medical staff during the actual labor and delivery process. They should attentively look for warning signs of distress. For example, if the doctor waits too long to do a C-Section when the baby's oxygen is restricted, the baby may sustain long-term damages that could have gotten avoided.
Does It Count as Medical Malpractice?
That depends on the circumstances of your injury and case. Because birth injuries are preventable, it is considered as medical malpractice if the doctor acted negligently. A personal injury attorney in LA would assess their usual standard of care and compare their actions with someone of the same role and skillset to determine how they failed to monitor the child or mother.
For example, if a doctor fails to exercise an appropriate level of care, the birth would be considered a "rough delivery." The newborn might have gotten pulled in a way that injured a bone or caused bruising. As a parent, that is the last thing you expect or want to happen when you entrust someone else to get you through it.
What Is Medical Malpractice?
Medical malpractice is a term used to describe medical professionals who act with negligent intent or fail to act when needed. When a personal injury claim gets filed, we assess the following:
Doctor
Nurse
Technician
Hospital
Hospital workers
Dentist
Will A Lawsuit Always Be Successful If a Baby Gets Harmed?
No, some defects or injuries are unavoidable during childbirth. The question lies in whether the medical providers failed to give you and your baby the care and advice needed during pregnancy or before delivery.
Who Will Receive Money After a Successful Lawsuit?
Our LA childbirth malpractice attorneys aim to settle before your case goes to court. But, if your newborn is living with long-term damage from an avoidable birth injury, the damages awarded will go to the child in the form of a trust. Parents can also receive compensation to help with medical expenses and tend to emotional distress.
In Court, How Does a Jury Determine If a Doctor's Actions Were Within the Standards of Good Medical Practice?
In court, we will bring in medical experts to testify whether they think a medical professional's actions fall below the accepted standard of care. Obstetricians are held to higher standards of care, as a specialist, compared to non-specialists.
What Should I Expect to Happen During the Legal Process?
The process will not be easy for you and your family – but we will do everything possible to ease your burdens. Each case we represent has its own set of unique facts per California law. We recommend meeting regularly with a legal professional if you are unsure of the procedures or process overall.
Is It Worth Going Up Against a Doctor?
We understand that going up against a doctor might seem impossible. Medical negligence is difficult to prove. It is best to reach out to an experienced personal injury lawyer in Los Angeles to review your case. We will help you piece together how the injury occurred to you or your newborn using credible medical experts.
Reach Out to A Birth Injury Attorney from Grey Law to Get Started
"When it comes to getting you more, I won't settle for less." – David Grey
When you or a loved one gets injured due to negligence, carelessness, or wrongful acts of another person, David Grey is ready to help. Seeking compensation or negotiating with insurance companies can be stressful, especially while recovering. Let us do that for you. Our Los Angeles personal injury lawyers are well-versed in several practice areas:
Traffic Accidents
Premises Accidents
Personal Injuries
Product Liability
Nursing Home Abuse
Why do you need a lawyer for accident compensation? With thousands of lawyers in California, we understand it can be hard to choose the best legal representation. We have 35+ years of experience and secured millions for our clients. From the time you retain our firm, we build your case. For a free case evaluation and consultation, reach out to us at 323-768-0497 or email info@greylaw.com.