How to Win a Settlement for Unsafe Building injury?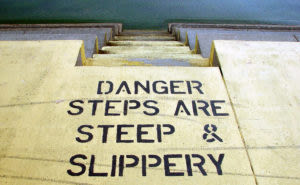 Property owners have a responsibility to maintain their buildings and to keep people reasonably safe from harm in those buildings.  Premises liability is a broad legal term that refers to liability for dangerous conditions of property.  Under premises liability laws, property owners may be held financially responsible for accidents or injuries that occur on their property due to their negligence.  In California, premises liability cases can encompass a range of issues, from uniform building code violations to improper maintenance or management.  It can also involve defective design or construction that leads to injury or death on public or private property. If you were injured on someone else's property in Los Angeles, you may be eligible for compensation.
A building may be unsafe for any number of reasons.  The architect may have been negligent in designing the structure, so that it is structurally unsound and unable to withstand weight load, climate variances or movements under the earth.  The owner or the builder may have also used untested, substandard or inadequate material in an attempt to minimize costs, leading to deterioration of parts of the structure.  The building's owner has a duty to remedy any known defects or to provide you with reasonable notice of any potential safety risk.  The premises liability attorneys at Grey Law will handle any injury claim arising as a result of architectural or contractor negligence, as well as premises liability claims against owners for operating unsafe structures.
In determining whether a building was unsafe there must be a defect or unreasonable risk of harm present.  The defect must be of such a nature as to constitute a dangerous condition which would reasonably be expected to cause injury to a prudent person using ordinary care under the circumstances.  Also, whether a building poses an unreasonable risk of injury to others is an issue that requires careful legal analysis to determine the scope of the duty or legal cause of the injury.  In order to recover in strict liability against the owner of a dangerous building, the injured person must prove that the building or its appurtenances posed an unreasonable risk of injury to others and that his or her damage occurred through this risk.
If you have been injured through the negligence of another, you have rights and deserve full compensation for your serious injury.  Contact an accident injury attorney in Los Angeles to discuss your personal injury claim and how we can help.  Call us today at 323-210-4504 for a free legal case evaluation.
Our attorneys have handled a wide range of unsafe building and premises liability claims, including claims involving: