Rideshare Accident Legal Help In L.A.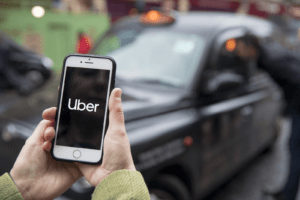 Being an Uber driver has been one of the most popular and appealing side jobs since its launch in 2009. When UberCab was starting out in San Francisco fare was more than a local taxi. After rebranding, the business transformed into Uber. Moving away from making itself too much like a taxi service, Uber started to allow the average person to sign up and become a driver for extra income. Now, more than 10 years later it went from being a new, innovative way to get around to a common practice.
Unfortunately, it's not always easy on the road.
Accidents can happen, putting rideshare drivers at risk from losing their jobs permanently. In any circumstance, whether you were liable, injured due to the negligence of another driver or had passengers in the car, you want to make sure that you get maximum coverage and guidance for damages caused. The best thing to do when you get into an accident is retain a bodily injury lawyer in Los Angeles.
Deactivation – What Does That Mean for You?
There are several reasons why an account can get deactivated through Uber. For those relying on the income, it can be dreadful. An indication that your account is disabled, is when you try to log in the Driver app and see messages such as:
Your account needs attention.

Please contact support about your account.

Your account has been placed on hold.

Your profile status has been rejected or waitlisted.
In most cases you might also receive an email indicating reasons why depending on the circumstances. Deactivation does not mean termination. In any circumstance, getting let go is always a letdown. There is a chance you can get your account up and running again through their support services.
Common Reasons Why
Drivers should always be aware of the safety of their passengers and avoid all risks that can put them in danger from speeding to driving while fatigued. Getting into a fender bender, head-on collision, or T-bone accident can cause severe bodily injuries. Depending on the crash, you may also lose your motor vehicle and see a spike in your insurance payments.
Uber states on its website that minimum average star ratings and number of cancelations (depending on the city you work in) can impact how successful a driver can be if they go below a certain number. It is the most common occurrence, but drivers can also get deactivated for the following reasons.
Number of accidents: If you were in 3 accidents within three years Uber will suspect your account. On record it looks like you are an at-risk driver whether you were liable.
Background check failure: A background check is the most important step employers must take to ensure a safe hiring decision. As Uber prides their business on independent contractors, it is even more vital for the safety of passengers.
Violating Uber's Code of Conduct: Drivers must adhere to strict rules and regulations that prevent unlawful behavior, like drug and alcohol abuse.
Unsafe driving: Not following the rules of the road can impact passengers and other drivers around you. Account suspension is usually followed by a number of complaints.
Driving with a family member or loved one: Uber does not allow drivers to drive with a friend, family member, spouse or loved one while at work.
Falsifying information: Not using a photo of yourself when confirming your identity on the app, using an unlisted vehicle, or using someone else's account to pick up a few passengers.
Transportation fraud: Buying time can impact your contract at Uber. This means increasing the distance of a trip, creating fake accounts to benefit from promotions, or accepting fake trips.
Contacting passengers after drop-off: Once a passenger is dropped-off, retaining personal information to keep in touch is violating the terms of agreement. Unless an item was left behind, further communication is not permitted.
Serious complaints: Overall, serious complaints have cost drivers their jobs. If a passenger provides feedback indicating that you were inappropriate, were driving recklessly, or provided an unfavorable experience Uber can deactivate your account without notice. Depending on the severity, reactivation might not be an option.
How to Reactivate
Unlike drivers that have gotten into an accident, drivers with low ratings can continue working if they provide evidence that they have taken steps to improve. Uber offers a help service for those with deactivated accounts. Those that do not agree with the decision can fill out a forum for more information. After it is reviewed, the company will provide a response. If you feel that Uber is evading a proper response or ignoring your request for more information you should hire a lawyer for Uber accidents in Los Angeles.
In the meantime, you can refer to the conditions outlined in Uber's service agreement and their community guidelines. A way to get reinstated quickly, is taking an improvement course. For serious offenses like a fender bender or serious car crash, drivers must contact the company directly – though it can result in permanently losing your job and access to the app. To avoid miscommunication and for an added layer of protection seek legal counsel from a lawyer that is well-versed in managing similar cases. Together, you can call Uber directly to speak with a live representative.
It can take days or weeks for an appropriate response from the ride-hailing company. Changes are, the report you receive is vague, requiring more information. You shouldn't give up – if the case is severe and you face liability charges your lawyer will make sure to handle insurance and negotiate on your behalf.
Your Future at Uber
Choosing to work or continue to work at Uber is completely up to you. In 2019, the U.S. National Labor Relations Board ruled rideshare drivers at Uber would be independent contractors instead of employees. It was a win for Uber in terms of accountability if an accident were to happen, but not for those depending on the tech company for work.
However, there has been a bit of controversy regarding the circumstances. Last year Uber and Lyft were ordered to start treating drivers in California as employees. According to NPR a judge ordered the ride-hailing companies to reclassify workers. Under this ruling, thousands of drivers would be given the same level of protection and benefits.
As it is, Uber drivers in California face more challenges if they don't have another job that provides them with health insurance and job-protected sick and family leave. The pandemic itself has made it more challenging because ride-hailing companies have been severely impacted by the pandemic. As of August, last year, the number of passengers dropped significantly meaning stagnant work for independent contractors.
Accident and Safety Reminders
Any personal injury lawsuit is determined by injuries sustained and who was at fault. We understand drivers want to get back on the road, but when possible, trying to seek financial restitution can help. To build a strong case after an accident, make sure to:
Seek medical treatment.

Hold on to important documents and medical records.

Take photographic evidence of the accident and injuries you suffered.

Screenshot the app to show you were working at the time of the crash.

Speak to witnesses for statements and testimonies.

Call 911 for law enforcement to assess the scene and file an official report.

Take down contact information without admitting to fault.

Contact a car crash lawyer for help with your case.
Don't Wait to Seek Legal Assistance
It may be beneficial to keep updated on the latest news regarding Uber. Lately the company has been canceling drivers without notice and explanation. Not only that, but the hiring process has been difficult. You might need help along the way. 
It is important to note that if you were in an accident while driving for Uber, you have two years from the date of the injury to take legal action with a car wreck lawyer in Los Angeles. Our team of experienced Los Angeles accident attorneys can provide legal counsel if your account was deactivated after an accident, and you want to return to your job or side-gig.
Contact A Trusted Attorney at Grey Law
"When it comes to getting you more, I won't settle for less." – David Grey
When you or a loved one are injured due to negligence, carelessness, or wrongful acts of another person, David Grey is ready to help. Seeking compensation or negotiating with insurance companies can be stressful, especially while recovering. Let us do that for you. Our Los Angeles personal injury attorneys are well-versed in several practice areas:
Traffic Accidents

Personal Injuries
Why do you need a lawyer for accident compensation? With thousands of lawyers in California, we understand it can be difficult to choose the right legal representation. We have 35+ years of experience and secured millions for our clients. From the time you retain our firm, we build your case. For a free case evaluation and consultation, reach out to us at 323-768-0497 or email info@greylaw.com.