Speak to A Back Injury Attorney in Los Angeles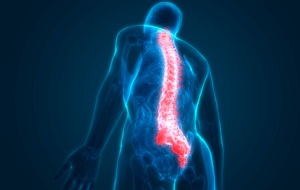 The spinal cord is a critical part of the body, but not too many people understand how integral it is until they get hurt. Whether you got injured on a construction site or sustained trauma in a slip and fall incident, it may be best to learn about the warning signs. In this article, our goal is to help you make the best decisions to tend to your medical and legal needs. If you have additional questions, reach out to our experienced Los Angeles injury lawyer for legal advice.
Where Might Spinal Cord Injuries Occur?
According to the National Spinal Cord Injury Statistical Center, 17,5000 spinal cord injuries get reported annually in the U.S. Road accidents (around 38.4%) are the leading cause of them, in the following order:
Car accidents
Motorcycle accidents
Bike accidents
Road accidents are followed by unexpected falls (30.5%), violent attacks (13.5%), sports (8.9%), and medical malpractice (4.7%). When you or a loved one have been victim to this debilitating wound, your back injury lawyer in LA will review the details of your case to help you establish liability depending on where the accident occurred and how it happened.
The spine is a column of nerves covered in myelin. When the protective outer layer of 31 butterfly-shaped vertebrae bones gets harmed, it can affect five different regions simultaneously. At the hospital, a medical professional will run diagnostic tests and provide treatment after the accident. Although your personal injury attorney in Los Angeles will acquire a record of the medical reports, being aware of exactly where the injury is can help you monitor how it progresses before a settlement is reached.
Cervical Region – The upper section of the spine is responsible for sending signals to the brain. Eight vertebrae (C1-C8) connect between the neck and back. C-1 being the first one, and C-8 the last of the cervical spinal cord.
Thoracic Region – If you feel discomfort in the mid-section of your spine, it may be the thoracic region. This area is composed of twelve thoracic vertebrae (T1-T12).
Lumbar Region – The lower part of your back, where there is a slight curve, is the lumbar region. There are five vertebrae (L1-L5).
Sacral Region – Below the lumbar is the sacral region. The five vertebrae in this section bend outward, but it does not have a spinal cord. This area is heavily composed of nerves that exit the three sections previously listed.
Coccygeal Region – Any dull aches at the lowest region may be the tailbone (coccyx). There is only one vertebra.
Incomplete vs. Complete Spine Damage
Before starting your claim, an attorney for spinal cord injuries must determine how much your case is worth to help restore your quality of life. There are several types of spine damage, but each falls into two categories: incomplete and complete spine injuries.
Incomplete spinal damage is when the cord is partially damaged. That means the victim has a limited range of motion depending on the severity of the crash, fall, or collision. On the other hand, complete spinal damage occurs when the spine is completely ruptured. Plaintiffs who come forward against the opposing party have no range of motion. Full recovery might be possible if rehab and physical therapy are successful.
We understand that going to court is the last thing on your mind when you are worried about whether you will still have a job after a full recovery. The reality is you may need to take time off to heal. That can be one of the damages we will request on your behalf, like loss of income, medical costs, and rehabilitation. Partial spine injuries are the most common. There is a wide range of treatment options available, meaning it might be more straightforward to negotiate with the defendant's legal representation.
Incomplete Injuries
Brown-Sequard Syndrome – This neurological condition causes weakness or paralysis on one side of the body and loss of feeling on the other.
Central Cord Syndrome – Nerves sending signals to the brain get cut. Victims experience loss of motor skills in the hands and temporary paralysis in the arms. In most severe circumstances, there is no bowel control, bladder control, or sexual function.
Anterior Cord Syndrome – The front of the spinal cord severs motor and sensory nerves when injured. The long-term impact is loss of sensation and movement.
You will have a better understanding of the treatment options and plan for recovery after seeking emergency care.
A few other impacting wounds are:
Paraplegia – Are you starting to feel a loss of sensation in your legs or the lower part of your body? The doctor should check for paraplegia. Severity worsens the more damage is nearing the top of the vertebrae.
Quadriplegia – This is the most severe type of spinal damage. If left untreated or improperly diagnosed, it could cause paralysis of all the limbs. It is common to lose bowel control, experience breathing issues and other concerns.
Triplegia – Triplegia is a partial spine injury. Like Quadriplegia, it may result in loss of mobility in the arms and legs.
When your injuries were caused due to the negligence of another, we can help you hold them accountable. Any spine damage will take a toll on your life, especially if surgeries were necessary. Allow us to negate first settlement offers with insurance and help you gain financial restitution for your losses.
Always Get a Professional Diagnosis
Spine injuries can become deadly. The symptoms alone are not always straightforward and can look differently for each victim. Because personal injury claims have several variables involved, it is best to turn to an accident injury attorney in LA for representation.
About Grey Law
"When it comes to getting you more, I won't settle for less." – David Grey
When you or a loved one gets injured due to negligence, carelessness, or wrongful acts of another person, David Grey is ready to help. Seeking compensation or negotiating with insurance companies can be stressful, especially while recovering. Let us do that for you. Our Los Angeles personal injury lawyers are well-versed in several practice areas:
Traffic Accidents
Premises Accidents
Personal Injuries
Product Liability
Nursing Home Abuse
Why do you need a lawyer for accident compensation? With thousands of lawyers in California, we understand it can be hard to choose legal representation. We have 35+ years of experience and secured millions for our clients. From the time you retain our firm, we build your case. For a free case evaluation and consultation, reach out to us at 323-768-0497 or email info@greylaw.com.