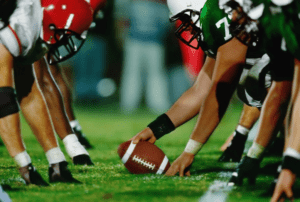 Fall sports have begun and many parents are interested in learning more about the risk of sports injury. Most inquire who pays for high school sports injuries and what to do if their child is injured at school. An accident injury attorney is the best person to consult about your legal options if your child sustained an injury playing a sport.
The most reported traumatic brain injury students experience are concussions. This risk is associated with any sport that requires aggressive and fast movement. If your child suffered from a head injury lookout for the following warning signs of a concussion:
Nausea or vomiting
Imbalance
Sensitivity to light
Confusion
Mood swings
Memory loss
When your child gets hurt on school grounds, you may receive compensation for the medical expenses. But it won't be easy without the help of a traumatic brain injury attorney. Concerned parents might have a chance to sue if they can demonstrate the school violated a law or failed to exercise a duty of care, which caused your child to get hurt.
Courts are usually unwilling to hold the school district accountable for sports injuries. It's harder to hold the coach or teacher responsible. Evidence must prove how their negligence played a role in your child's injuries. Examples of strong personal injury cases include inattentive coaching staff, use of faulty equipment, and intentional violence on the field or court.
Before we can begin the legal process, the district requires you to submit a complaint or claim with the school district. Unfortunately, not all claims will be accepted. The legal doctrine of "sovereign immunity" protects school districts from lawsuits.
At Grey Law, we will make sure that crucial details of the accident are stated clearly and that you're able to settle within the statute of limitations.