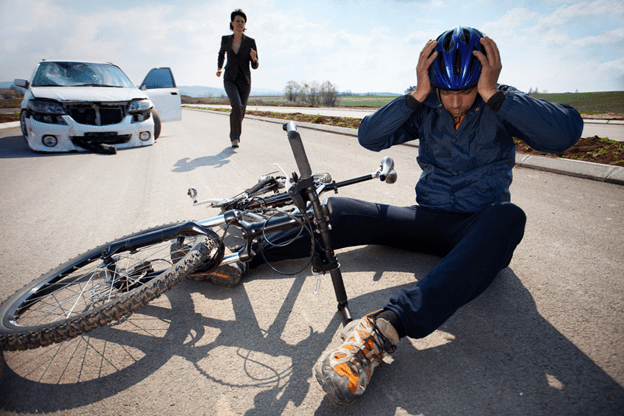 Earlier this month, Newport Beach resident Ernest Adams, lost his life after getting struck by a DUI driver near an intersection. The 80-year-old cyclist was casually riding his bike near Newport Harbor High School during an early Sunday afternoon.
Newport Beach Police officers identified the driver as 20-year-old Alexis Garcialopez. Garcialopez was driving under the influence when the accident took place. Not only was she underage but also became part of the unfortunate statistic of causing one of the too many impaired-driving fatalities.
Immediately after impact, Adamas sustained life-threatening injuries. As a bicyclist, the internal and external damages from simply getting rear-ended can be severe. Had the injuries been minor, as an older victim he would still need a medical assessment and rehabilitation. It may be a traumatic brain injury, spinal cord damage, internal bleeding, organ damage, or fractures that ultimately took his life hours later. In this case, his family would act on his behalf to file a wrongful death lawsuit with the help of an attorney for fatal bike accidents
What the Stats Are Saying
Drunk driving accidents are more than preventable. Drivers that get behind the wheel after alcohol consumption can be legally proven as negligent in court. In 2018, The Foundation for Advancing Alcohol Responsibility reported a statistics report for California. Here are the facts:
In 2018 there were 1,069 alcohol-impaired fatalities out of 10,511 nationally.

Out of 1,069 fatalities, 30% refer to driving.

More than 100 drivers were under 21.
Drivers that were involved in a fatal crash, often become repeat offenders. Statistics show more than 77% of drivers had a BAC of more than .15%, higher than the legal limit. Alcohol consumption can lead to reduced cognitive abilities, which can increase one's chances of not seeing a bicyclist, especially near a busy intersection.
The Verdict
Garcialopez was arrested by Newport Beach Police officers for driving under the influence and killing the elderly rider. Additional information has yet to be released. However, residents have issued complaints about increased traffic and distracted driving near the high school in recent months. While Garcialopez is awaiting trial, and the accident is still under investigation, the legal charges against her will be substantial.
Drive Defensively and Stay Focused
Riders, especially those of an older age should always be vigilant on the road to avoid getting injured. Wound recovery is normally delayed in elderly victims. If you or a family member were involved in a bike accident, you should consult with a personal injury attorney in Los Angeles immediately. Medical bills, medications, and rehabilitative treatment will be imperative for getting you back on your feet.
Though biking may seem like a safe activity, you should always anticipate what other drivers may or may not do if you opt to avoid the trails or bike paths away from busy streets. Not every accident can be avoided, including those where drunk drivers get behind the wheel. Though adequately preparing can save your life