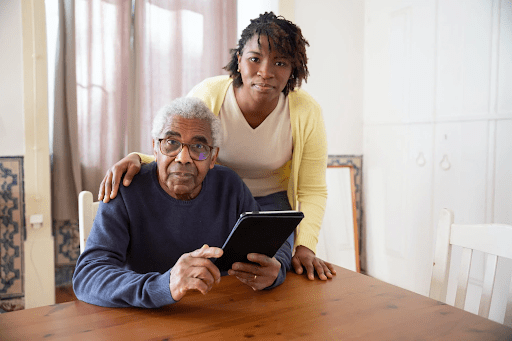 If you have a loved one who resides in a nursing home here in Los Angeles, they might have already advised you of the new rule you must abide by if you want to visit them. You must show proof that you've received the COVID-19 vaccination, any necessary booster shots and that you've recently tested negative for the highly-contagious coronavirus before visiting your relative at their assisted living facility. This public health order will be in effect in California until at least Feb. 7.
How Recently Must You Have Been Tested for COVID Before Visiting a Loved One?
The California Department of Public Health's new order defines "recent" differently depending on the test you take. You must make a trip to see your loved one at their nursing home within less than 24 hours after receiving a negative result on a COVID-19 rapid antigen test. You have up to two days after testing negative on a PCR test to visit your relative.
Los Angeles' health department requires nursing homes to maintain a stash of rapid antigen tests on hand for testing residents' visitors on the spot.
Do Similar COVID Vaccination and Testing Requirements Apply to Nursing Home Workers?
This new public health order doesn't change the requirements that assisted living facility workers must meet. While the state still requires them to receive a vaccination, they can request an exemption and undergo testing twice weekly instead.
How Do These New COVID Nursing Home Visitor Restrictions Impact Your Loved One?
Many nursing home reform advocates and residents' loved ones worry about the impact the pandemic has already had on their loved ones. They note that many have fallen ill or died after contracting COVID-19 and lost valuable time with their loved ones due to visitation restrictions implemented in recent years. They worry that the latest requirements will make the nursing home abuse during COVID-19 that they've already endured worse.
There has been an uptick in situations where a nursing home abuse lawyer has sued assisted living facilities and others for their loved ones' coronavirus-related health declines or deaths. You may find that your situation warrants taking the same course of action after speaking with a personal injury lawyer.