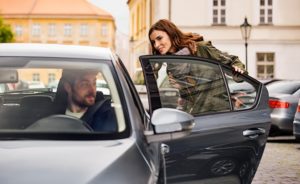 California has created a new gig worker law that specifically targets those in the rideshare industry. Instead of being independent workers, drivers are now being seen legally as employees of the rideshare company they're working for. This has made a lot of changes, both good and bad, to the industry.
After hearing this news, it's no wonder that the stock prices plummeted for two of the biggest rideshare employers. Uber shares fell 5.3 percent and Lyft felt 4.2 percent. With these businesses no longer relying on contract workers, there are a lot of questions that must be answered by lawyers for Uber drivers about their future employment.
CPUC Changes The Industry For Good
Any Los Angeles personal injury attorney will tell you that the California Public Utilities Commission or CPUC for short has had rideshare companies in their cross arrows for a while. About six months prior to this new gig worker law, the CPUC enacted a state law that made it difficult for companies to classify their workers as contractors over employees.
Many employers prefer to hire contract workers as it provides many financial benefits. Contract workers are exempt from things like healthcare, workers' compensation, and overtime. Any knowledgeable Uber accident lawyer Los Angeles will reveal that contract workers can be cheaper labor to have and requires less commitment from the business when it comes to getting work completed.
State Law Enforcement Is Underway
Your Lyft accident lawyer Los Angeles will tell you that the CPUC has officially cracked down on transportation network companies. This is the industry term often given to rideshare companies. The law states that workers in this industry are to be considered employees of the company going forward. This has caused some outrage in the rideshare industry.
In fact, a ridesharing accident attorney Los Angeles sued the state on behalf of Uber in December. This was intended to block the new law, known as AB5. Uber representatives say that the law is unconstitutional and specifically targets app-based companies. Under this new lawn, rideshare companies are saying that it will affect their capability to provide affordable and reliable services for California residents.
Many Uber Drivers Aren't On Board
Many drivers for the rideshare industry are against AB5. Most prefer a flexible, on-demand work schedule. Thanks to this new change, this hinders their ability to have access to that. If you currently drive for an app-based rideshare company, your Los Angeles injury lawyer can assist you in determining the changes to your employment and what it really means for you.
Funding To Exempt Rideshare Companies
In November, both an Uber accident lawyer Los Angeles and a Lyft accident lawyer Los Angeles have started a ballot initiative to exempt these companies from the new law. Joining them is the well-known food delivery platform DoorDash. These companies proposed a different setup to the new law.
Under their proposal from a ridesharing accident attorney Los Angeles, these businesses would offer stipends and subsidies to workers. These would come in the form of healthcare stipends, mileage-based subsidies, and occupational accident insurance. All workers would still be considered contract workers instead of employees according to lawyers for Uber drivers.