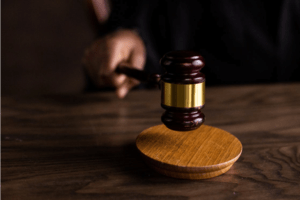 When you get severely sick, the furthest thing from your mind is whether the product's label was to blame. Food labels help consumers make decisions about what they intend to eat or drink. It should detail information about ingredients, allergens, and how to handle or store the product to ensure it remains safe before use.
The Food and Drug Administration and Department of Health and Human Services have a list of requirements whether you're buying from a store, farmers market, or restaurant. In addition to the ingredients list, products should include:
Nutrient and health claims
Chemical preservatives, if any
If the product contains raw meat or produce
Spices, coloring, flavors, or other additives
Whether the food is regarded as "lite" or "light"
When companies fail to present the nutrition facts honestly, consumers have every right to hold them accountable in court. Food labeling lawsuits are a type of product liability claim. A product liability lawyer would consider this a marketing defect for failing to warn consumers of potential dangers or risks.
If you live in the greater Los Angeles area, your rights are significantly protected. We have one of the strictest false advertising statutes in the country that prohibits companies from making untrue or misleading statements about their products. It's always important to look out for inconsistencies in ingredients and quality. Be wary of the potential risks of fraud in addition to misinformation.
If you feel that you suffered from an injury or financial loss because of a labeling violation, seek legal advice from an experienced bodily injury lawyer from Grey Law. We can help you file a lawsuit against the food company, grocery store, manufacturer, or distributor. Monetary damages are dependent on the severity and the number of injuries you've endured.