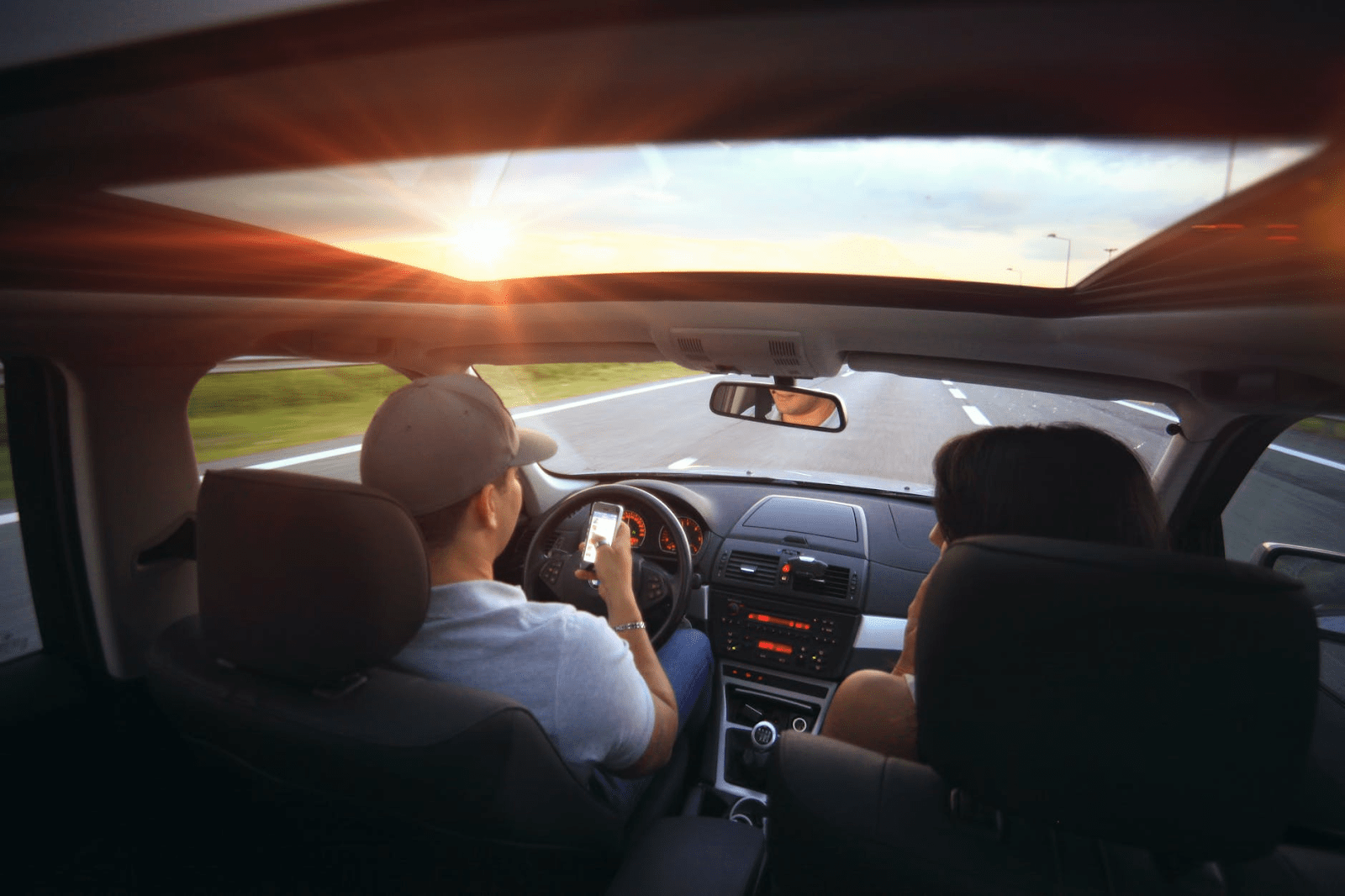 When our clients think of distracted driving accidents, many assume texting behind the wheel. Texting is one of many forms of distracted driving, but there are several others you should know about before you get on the road. If you've gotten into a car accident due to another person's distracted driving, this information can help you identify how the accident occurred should you want to take legal action.
There are three main types of distraction:
Manual – taking your hands off the wheel
Visual – taking your eyes off the road
Cognitive – taking your mind off driving
All distractions endanger driver, passenger, and bystander safety. Distracted driving is a significant concern in the U.S. Studies show more than 15 people get killed each day, and more than 1,200 people get hurt in crashes involving a distracted driver.
We recommend drivers avoid partaking in any activity that takes their attention away from driving; these activities can increase the chance of a motor vehicle crash. Text messaging is the most alarming distraction because it requires visual, manual, and cognitive attention from the driver. Other types of distractions include:
Using a cell phone or smartphone
Eating and drinking
Talking to passengers
Grooming
Reading, including maps
Using a navigation system
Watching a video
Adjusting a radio, CD player, or MP3 player
Because distracted driving claims can get complicated, you'll need an experienced traffic accident lawyer. At Grey Law, we will make sure to investigate, ensure insurance benefits get coordinated smoothly, and that you, as the accident victim, are fairly compensated for your injury. We can recover for:
Pain, suffering, loss of enjoyment of life, and interference with familial relationships
Disability
Disfigurement and scarring
Wrongful death
Emotional distress
Past, present, and future medical bills
Lost wages, future earnings, and earning capacity
General damages
Additional Statistics and Facts About Distracted Driving
In 2009, 5,474 people died and 448,000 got injured from distracted driving, according to the National Highway Traffic Safety Administration (NHTSA).
16% of fatal crashes and 20% of injury crashes in 2009 involved reports of distracted driving. (NHTSA)
Teen drivers are more likely than other age groups to be involved in a fatal crash. In 2009, 16% of teen drivers got hurt from distracted driving accidents. (NHTSA)
The U.S. Department of Transportation (DOT) reports that text messaging creates a crash risk 23 times worse than driving while not distracted.
Sending or receiving a text takes a driver's eyes from the road for an average of 4.6 seconds, the equivalent of 55 mph of driving the
Proving negligence and that the driver who caused your serious accident was distracted can often be tricky. Contact our office today for a free case review from a Los Angeles personal injury lawyer. Call us today at 323-210-4504 for a free case evaluation.