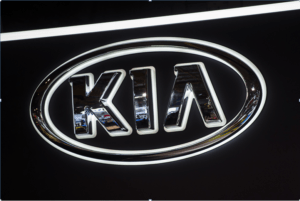 This month Kia has recalled more than 440,000 cars and SUVs in the U.S. for the second time to address life-threatening concerns. The company has had a recurring issue of engine fires for two more of their vehicles: Optima sedans from 2013 to 2015 and Sorento SUVs from 2014 and 2015.
The vehicles were recalled last year as well because brake fluid leaked into one of the control computers and caused an electrical shortage, according to ABC News. Whether drivers are on the road or parked, the vehicles are at an increased risk of catching fire. Owners should expect a notification letter on July 2nd.
Earlier This Year
In March, the Korean automaker recalled 2017 through 2021 Sportage SUVs and 2017 through 2019 Cadenza sedans to fix a short circuit in the hydraulic electronic brake control unit, according to the Associated Press. At the time, owners were expected to park outside and away from structures until the issue was resolved.
The company claimed the vehicles did not include Kia's Smart Cruise Control System. Meaning owners could see the changes in tire pressure, anti-lock brakes, or other warning lights to provide an adequate warning before getting hurt. This would give the owner and passengers ample time to leave the car before smelling a burning or melting odor.
U.S. Highway Traffic Safety Administration
As of right now, The U.S. National Highway Traffic Safety Administration (NHTSA) reported no crashes, fires, or injures due to the auto defect. The agency has been investigating Kia and Hyundai since 2019 for engine fires. It is important to note that Kia and Hyundai Motor Group are not the same company – they operate independently. Hyundai is the parent company, but each holds different philosophies.
The controversy surrounding the safety of their products began once the NHTSA reported there were more than 3,000 reported fires, 103 personal injuries, and one wrongful death. Last November, the agency also reported that both companies were liable for $137 million in fines to improve the safety of their vehicles. They failed to recall more than 1 million vehicles for failing engines. The government intervened to address the companies' actions because there was more than one car model involved.
The Associated Press reported Kia had to pay $27 million and invest $16 million in safety performance measures. So long as they improve safety conditions overall, $27 million would be deferred. However, given the recent reports, it is unclear whether they will be under fire yet again.
Retain A Personal Injury Attorney
Engine failures and the risk of fire are not uncommon for both businesses. More than 6 million vehicles have been impacted since 2015, according to NHTSA reports. The best thing to do is learn about the warning signs and follow the issued guidelines. If you or a loved one were injured due to a product defect, it is best to consult with a Los Angeles injury lawyer. There may be more than one defendant to hold accountable. At Grey Law, we will aggressively fight for your right to compensation.