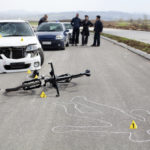 There are fewer bicycle accidents today than there were in the past. However, there are still far too many accidents. Many people who are hurt in a bicycle accident decide to hire a bicycle accident attorney in Los Angeles. If you know some of the most common causes, then there are ways you can avoid it.
Cars are the Top Cause
It is estimated that 74% of car accident deaths are caused by cars. 29% of bicycle accident injuries are caused by cars. Because the negligence of drivers is often the culprit behind accidents, many people are able to hire a bicycle accident lawyer in Los Angeles and get compensation.
Watch Your Back
45% of bicycle accidents occur when there is a car going in the same direction. Many of these accidents occur when the car hits the cyclist from behind. You have to watch out for cars going in every direction.
Cross Carefully
Many accidents occur when a car hits a bike that is crossing its path. Make sure that you use your hand signals when you are getting ready to turn.
Cutting Your Chances of Getting Into an Accident in Half
One of the best things that you can do to avoid an accident is to make sure that drivers see you. It is a good idea to use lights and reflectors. In fact, they can cut your chances of getting into an accident by up to 51%.
Do not get Caught in the Dark
You will need to have a reliable light on the back and front of your bike. Lights improve safety and brighten up the road.
It is possible for you to take all of the necessary precautions and still get hit. That is why you may need the help of a bicycle injury lawyer in Los Angeles. A personal injury lawyer in Los Angeles can help you get the compensation you deserve.