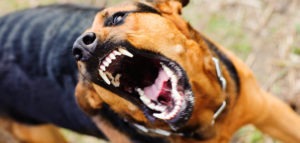 Importance of Hiring a Lawyer for a Dog Bite Case
Suffering a dog attack can be a traumatizing experience. While most dogs are friendly and playful, some dogs can just be plain right nasty. When they attack, it can result in life-long scarring or other serious injuries. It's important that you ensure your legal rights are looked after with the help of a dog bite lawyer Los Angeles.
Why Should You Hire A personal injury lawyer Los Angeles?
Once you've sought treatment for your dog bite injury, your next top priority should be to contact an experienced dog bite injury attorney Los Angeles. They will assist you through this frustrating time to ensure that you can have a solid case against the dog's owner who was in neglect. Some of the most common things that a Los Angeles dog bite attorney will do for you include the following:
Collecting evidence
Uncover any dangerous habits of the dog
Show you through the legal procedures
Front the upfront costs of your case
Bring in expert witnesses if need be
Proving Liability In The Dog Bite Case
California is one of only a handful of states that goes by the strict liability rule for animal bites. All injuries caused by pets are considered the sole legal responsibility of the pet owner. This upholds whether the owner had reason to believe the pet was dangerous or not. However, part of this law requires that the dog was in a public place at the time of the incident or the injured party was lawfully in the area where they were attacked.
The Statute Of Limitations Matters
As with most types of personal injury claims, you must act swiftly if you want to receive compensation. When it comes to dog bite injuries, you have up to two full years from the date of the incident to file a claim. After this period, you cannot file suit against the owner of the pet as the statute of limitations has expired and you've given up your legal right to do so.
What About Careless Pet Ownership
Sometimes a dog may be the cause of injury in a way that is not so clear cut. For example, let's say a dog bites the wheel of your bicycle as you're going down the road. You end up crashing your bicycle and getting injured. In this case, you'll have to prove negligence on the part of the pet owner in order to receive compensation.