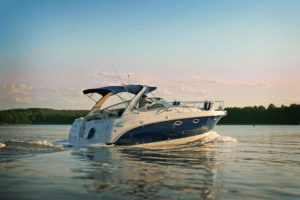 Boating, swimming, surfing, and jet skiing are favored and popular pastimes in California. But unfortunately, negligent behavior can turn into a tragic situation. That was the case for five passengers, including 19-year-old Mallory Beach, who died in a drunk boating accident in South Carolina two years ago.
Paul Murdaugh, the son of South Carolina lawyer Alex Murdaugh, was at fault for the accident. He had been awaiting trial for fatally crashing his father's 17-foot boat into a piling when he and his mother died in a sudden and fatal shooting before the hearing – perhaps to cover up the allegations. Released videos of the crash show Paul had been forcefully operating the boat while drunk.
Earlier last month new details emerged from the boating accident case, which made many question the father's legal integrity. He was accused of working with local law enforcement to cover up the accident, previously accused of trying to stage his death in a life insurance scam and is now a revisited person of interest for the "unsolved fatal shootings in June" according to NBC News.
If you're a proud boat owner or routinely take part in this activity, abiding by safety tips can reduce the risks of personal injury and property damage. While drinking alcohol on a boat in California isn't illegal, a bodily injury lawyer would advise against operating under the influence. Typically, at fault owners would face a fine of up to $1,000 and six months in jail for Boating Under the Influence (BUI).
This was an unfortunate situation and a loss for everyone involved. Paul pleaded not guilty to the accident before his passing. The wrongful death lawsuit is still set to continue.
At Grey Law, our trusted boating accident attorney will ensure you receive the best representation if you were injured or lost a loved one following a boat crash.