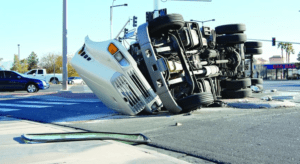 When a vehicle accident involves standard cars and trucks, it can be complex. However, when it involves a large truck, the complexities can be even more confusing. With numerous rules and regulations governing the trucking industry, many factors come into play in these accidents.
Multiple Victims
When a large truck is in an accident, there will be multiple victims. Since these trucks cannot stop quickly, once they hit a vehicle, many others also become involved. In addition, cargo often spills into the road and onto vehicles and victims, causing further injury. Because of this, always work with a Los Angeles personal injury attorney who has experience in these cases, such as those at Grey Law.
Insurance Policies
In many cases, trucking company insurance policies contain fine print pertaining to how the insurer will pay for claims. As a result, it takes substantial negotiating with insurance companies to reach a settlement. Therefore, never try to handle this alone. Instead, rely on a truck accident law firm Los Angeles truck accident victims trust, such as the experienced professionals at Grey Law.
Gathering Evidence
When these accidents occur, it can be time-consuming and difficult to gather all the necessary evidence to prove who was at fault. For example, since the trucking industry has many regulations as to how long drivers can be behind the wheel within a 24-hour period, it will be necessary to obtain logs and other information to verify if any rules were broken. Along with this, since many of today's large trucks have data gathering systems installed on them that monitor speed, braking, and other factors critical in an accident investigation, it will be important to also have this evidence. Since a trucking company may be reluctant to share this data, always turn to a truck accident attorney Los Angeles residents know can get results, such as Grey Law.
Multiple Litigants
Finally, there may be multiple parties responsible for the accident. Along with the trucking company and the driver, the manufacturer of the truck may also be at fault if it is shown the truck had a defect in it prior to the accident.
Due to the devastating injuries these accidents can cause to their victims, schedule a consultation with Grey Law. By doing so, you will be partnering with a truck accident lawyer Los Angeles victims know will fight hard to get them the compensation they need and deserve.