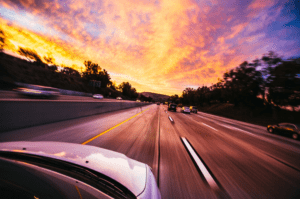 Auto accidents are unexpected and stressful. Even the most careful drivers may be involved. If you are in an accident, the injury settlement lawyers at Grey Law are committed to helping you restore your peace of mind as soon as possible! Protect your rights by following these steps:
Safety comes first! If you get into a minor accident in the middle of oncoming traffic, quickly assess the scene. If you can, move your vehicle to the side of the road and out of the way. Leaving cars parked in the middle of the road or busy intersections can result in additional accidents and injuries. If you can't move your car, turn on your hazard lights and remain in the vehicle until help arrives.
Contact the police. Officers will immediately investigate the accident scene, take statements of witnesses, and examine the other driver for a complete report. Keep your statement brief, and limit discussion of the accident. The police can also be valuable witnesses to your injury, and they can assist in securing an admission of fault from the negligent driver.
After providing your statement, try to recover the following information from the other driver: name, address, phone number, insurance company, policy number, driver license number, and license plate number. If the name on an auto registration is different from the driver, write down the relationship.
If time permits, take photographic evidence of the scene and take a few notes about the accident. Use your camera to document the damage to all the vehicles. Try to jot down witness information, what you can recount of the incident, or other details that might be vital for your injury claim.
It is vital to seek medical treatment directly after an accident, even if you feel you are not seriously injured. Symptoms might not become apparent for several hours after an accident. Waiting to get treatment is not only bad for your physical well-being, but will hurt your chances of getting a fair settlement for your injuries.
Are you thinking of taking legal action against the negligent party? If so, you'll need help from an experienced Los Angeles personal injury lawyer to get started on the claims process. Take the time you need to recover and reach out to us when you're ready. We can help you recover maximum compensation for your injuries. Call our office today at 323-210-4504 to schedule a free consultation!