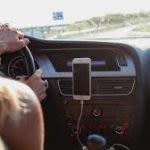 Were you recently involved in a rideshare accident in Los Angeles? If so, your first move should be to hire the Uber accident lawyer Los Angeles citizens rely on for prompt and professional service. This is not the kind of legal matter that you should attempt to resolve on your own.
Contact the Uber Accident Attorney Los Angeles Relies On
Rideshare accidents can be a complex and contentious matter. The first thing that you will need to determine is if your personal car insurance even covers ridesharing activities of any kind. In many cases, the answer is a simple no.
Most personal car insurance policies cover the following:
Members of your family
Friends who are riding in the car with you
Other people's children riding in the car with you
Any random member of the public who you give a ride to who isn't paying you for the privilege
The limits of your personal liability will normally extend also extend to any driver that you authorize to drive your vehicle. Medical payments will also apply to them in the event that you have previously selected Medical Payments or PIP coverage as an ongoing feature of your personal policy.
How Can You Get Coverage as an Uber or Lyft Driver?
However, this does not mean that you will be unable to obtain coverage if you choose to become a driver for Lyft or Uber. Both of these companies can offer you insurance.
For example, Lyft can offer a limit of 1 million dollars. Uber offers a limit of $50,000 to $100,000 if you are logged into their network regardless of whether you are currently giving a paid ride to an individual.
These limits are reasonable but they can be exceeded if you have a severe accident that results in injuries to multiple people. If this is the case, you need to speak to a personal injury lawyer in Los Angeles.
Contact the Personal Injury Lawyer Los Angeles Relies On
If you were recently involved in an accident while driving or riding in an Uber or Lyft vehicle, you deserve top legal representation. You can hire the Lyft accident lawyer Los Angeles relies on for fast and professional service. Our staff of friendly and skilled lawyers will help you get the full settlement that you deserve.