Learn How a Los Angeles Boating Accident Attorney Can Protect Your Rights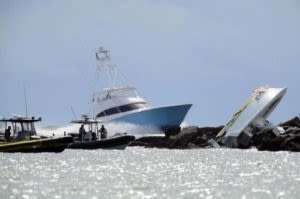 Boating can be a fun and joyous activity. If you love being on the water, then you should go out boating whenever the opportunity is presented to you. However, boats are motor vehicles. As such, they can be dangerous if operated by an irresponsible or reckless person. If you have been injured in a boating accident caused by another person's carelessness, then you may need to take legal action against them. Our law firm, based in Los Angeles is well-versed in the laws governing watercraft-related accidents.
RESPONSIBLE BOATING
The person operating a boat has certain duties and responsibilities to their passengers and other boaters. The person operating the boat must know the rules of the sea—that is, the set of regulations used by all vessels at sea. These rules are designed to prevent collisions, which can happen even in an inland waterway.
Boat operators must be sober, clear-headed, vigilant, and mindful of all that is going on around them. They should carry out a thorough risk assessment before putting them to sea, which should include an assessment of wind, rain, and fog conditions. They should post lookouts—especially at night—and should not tolerate the overcrowding of their watercraft.
The Main Causes Of Boat Accidents
Here are some of the main causes of boating accidents:
Severe Weather
Heavy rains, strong winds, dense fog, and lightning strikes cause a significant number of accidents every year. In severe weather, the person operating the boat may have a hard time keeping the vessel steady and the passengers on it safe. If there is thunder and lightning, someone may be electrocuted or damage may be done to the boat or its equipment—damage that can lead to injury.
Inexperience
Inexperienced boating operators also cause a great many accidents and mishaps. People who do not have a great deal of experience at sea may not know how to deal with the unexpected. They may also fail to plan properly. Such failure includes not doing a proper risk assessment, not obtaining the latest weather warning, and not obtaining the latest Notices to Mariners.
Equipment Failure
The failure of critical boating systems contributes to a great many watercraft accidents. It is the responsibility of boat owners to keep their vessels serviceable. And boat operators should always do a safety check before they take a vessel to sea.
DUI
The person operating the boat should have a blood alcohol content (BAC) that is within the legal limit. In most states, the BAC is the same for everyone who operates a motor vehicle—on land or sea. Operating a boat under the influence of alcohol leads to a great many boat accidents every year. Such accidents are not always collisions. Alcohol impairs the senses/judgment, and it can lead to a boat operator making a move that causes passenger injury. Whoever is behind the wheel of a boat should refrain from drinking alcohol. And if they do drink, they should turn the operation of the craft over to someone else or wait until they are sober before getting underway.
After A Boat Accident
A boating accident can lead to serious injuries. As a passenger, the accident may have taken you by surprise. You should seek medical attention as soon as possible after the accident. You will need to know the nature and extent of your injuries. If you were badly hurt, then you may need to undergo extensive care and treatment. You may even need to go through a period of rehabilitation. All this will lead to high medical bills and loss of wages. You should be compensated for it.
You should seek legal counsel immediately after the accident. Whenever you feel strong enough to speak to a boat crash attorney in Los Angeles; they will come to wherever you are and listen to your story. Our attorneys will ask you specific questions about the accident. You should give us as much detail about the circumstances of the accident as possible. This will allow us to formulate a legal strategy.
At Grey Law, our firm conducts our own investigation into the accident. Lawyers will enlist the help of private professional investigators to interview other witnesses to the accident and review the forensic evidence left by it.
All boat owners must have insurance. And if you were injured in a boat accident, then the company that insures the defendant will be responsible for offering you compensation. If this company offers you a settlement, you should refer them to a boating accident attorney. Such initial offers tend to be low.
Our personal injury lawyer in Los Angeles will press for a much higher offer. We will use the forensic evidence we gathered and the medical documentation of your injuries to get you the money you deserve.