Defense Attorneys for Nursing Home Abuse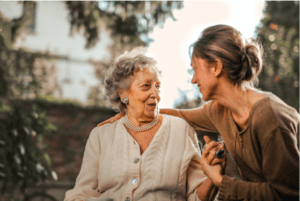 Deaths that occur within nursing homes are the result of severe abuse and neglect from the staff. Though it's hard to imagine, countless families have lost their elderly parents, grandparents, or spouses from mistreatment. And when elderly residents are unable to voice their concerns or stand up for themselves, suing a nursing home for negligence becomes harder to do.
Wrongful Death: Explained
Wrongful death is a type of personal injury case that occurs when the careless actions of one individual causes the death of another. It applies to various situations, but many are filed after fatal auto accidents, slip and fall cases, medical malpractice, and discoveries of nursing home abuse.
Unlike other personal injury lawsuits, California law permits immediate and extended family members to recover damages. In very rare cases, others who've suffered financially can as well. But it takes a trained bodily injury lawyer who's skilled in wrongful death cases to hold staff, administrators, and the entire facility accountable. You deserve answers. Focus on healing, while we build a successful case against each liable party.
Can You Sue a Nursing Home for Wrongful Death?
As a loving family member, you expect that assisted living facilities will provide the highest level of care for all elderly residents. Even the slightest mistake can lead to fatality. Most wrongful deaths that occur are because staff members:
Physically injure the residents
Lack patience to do the job
Make mistakes with medications and dosing
Have not diagnosed or treated conditions like bedsores
Overlook residents' health and needs
Sadly, not every case gets reported. This has been and continues to be a prevalent concern.
How Do You Sue a Nursing Home?
Surviving family members usually work with nursing home abuse attorneys to file a wrongful death lawsuit. Particularly a law firm who has retrieved high settlements and won various cases involving negligence in the greater Los Angeles area.
To get started with the legal process, it's best to book a consultation as soon as possible. In California, you have two years after the victim has passed to file a claim. While you might feel that this is not the best time to go through the legalities of wrongful death, we can assure you that we will make the process easier.
Here's what we can do:
Gather the evidence needed to prove that you're loved one suffered physical and emotional harm
 Use our knowledge of federal, state, and local elder abuse laws to build the foundation for your case
Monitor key deadlines with the opposing legal counsel and court dates
Work quickly and efficiently to ensure you don't have to endure a lengthy lawsuit
At Grey Law, we operate on a contingency fee basis – meaning you'll receive no upfront costs until we win your case. Even so, we'll be able to make any attorney fees as part of your settlement against the defendant(s).
Reaching A Proper Settlement
Part of your initial consultation will be a free case evaluation. There, we will take the injuries, medical records, history of abuse, prior residential staff complaints, and other factors into consideration.
When we determine a proper settlement amount, it is up to the defendant's legal team to accept or deny. In most cases, we settle lawsuits without having to go to court. The goal is to get you compensated quickly and avoid a longer process.
No case is the same for clients – settlement amounts might range from $500,000 upwards. For example, in 2012 a Sacramento nursing home awarded $42.5 million in a nursing home abuse lawsuit. You might be familiar with the tragic story. The resident, Barbara, died from health complications after routine drugging from a staff member.
This is certainly something you should never have to endure. In fact, this is probably the furthest thing from your mind. But in the long run, it will assist with out-of-pocket expenses, and cover additional resources you might need.
Don't wait – contact us today to have a conversation with our team of patient, trustworthy and dedicated lawyers.
About Grey Law
"When it comes to getting you more, I won't settle for less." – David Grey
When you or a loved one are injured due to negligence, carelessness, or wrongful acts of another person, David Grey is ready to help. Seeking compensation or negotiating with insurance companies can be stressful, especially while recovering. Let us do that for you.
With thousands of lawyers in California, we understand it can be difficult to choose the right legal representation. We have 35+ years of experience and secured millions for our clients. From the time you retain our firm, we build your case.
For a free case evaluation and consultation, reach out to us at 323-768-0497 or email info@greylaw.com.