A Personal Injury Attorney Can Help You Prove Pain and Suffering in Court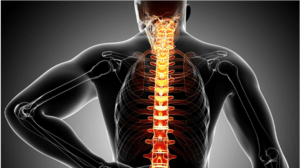 Living life with a spinal cord injury can be full of uncertainty. You might question what your life will be like moving forward. Or how you will be able to focus on recovery with accruing bills and forced time off work. Whether it is you, or your loved one on the receiving end, you're not alone. Many survivors and their families face a similar reality: debt, financial concerns, and rapid change. That is why they turn to a spinal cord injury lawyer in Los Angeles to start a personal injury claim for compensation. At Grey Law, we strive to protect your rights and help you reach a quick and fair settlement.
What Is a Settlement?
A settlement is an agreement that gets reached to end a dispute within litigation. It usually involves an attorney for back injuries in LA, a plaintiff (individual pursuing damages), and a defendant (individual that caused the injury and owed damages). Spinal cord injuries can be devastating and cause long-term damage. If you were the victim of a motor vehicle accident, defective product, workplace injury, or related incident, you deserve to get compensated. Coping with the aftermath alone is challenging. Why wait to get started?
Economic vs. Non-Economic Damages
Like most personal injuries, settlements fall into two categories of compensable damages: economic and non-economic.
Economic damages refer to out-of-pocket costs and the inability to earn because of an injury. Compensation is based on the severity in court. For instance, the amount will differ between a complete cervical spinal cord injury and an incomplete lumbar spinal cord injury. "Complete spine damage" is life-long with a low chance of recovery. "Incomplete spine damage" is temporary – but can worsen without proper care or late diagnosis. We break down a few of your options below.
The Medical Expenses: The treatment costs alone can total hundreds, if not thousands or millions depending on the number of surgeries you may need. Your Los Angeles lawyer for spine injuries can recover funds to help pay for most treatments, rehabilitation, and prescriptions. Future costs will get considered and reflected as well.
Lost Wages: Need to take time off work? Damages can also be in the form of lost wages and future loss of income. If the company forced you to cut down on your hours and stay home because of limited mobility caused by the injury, your bank account will suffer. Chances are it may be months until you fully recover. The lawsuit intends to recover what you lost and expect to lose had you not gotten hurt at the hands of someone else. It'll provide you with a sense of normalcy while you focus on healing.
In-Home Assistance: When you return home from the hospital, your lifestyle may need to undergo a few changes to accommodate the injury. Most personal injury lawsuits also request support for assistance and renovations. For example, if you don't have someone living with you to assist, you might have to hire someone to help cook, clean, and help maintain your home. If applicable, it is also common to recover funds to install a wheelchair ramp, extend the doorway, among other modifications to help transition toward a new lifestyle.
Non-economic damages are non-financial losses that cover the remaining concerns that don't have an exact dollar amount. An injury attorney based in LA may also be able to recover for:
Pain and Suffering – Focusing on your recovery takes priority. Most people overlook how they are feeling, but this can be compensable. The pain and emotional distress from the physical damage associated with your spinal cord injury should get reflected. However, tort laws can limit just how much you may pursue, so reach out to our law firm to further discuss.
Loss of Consortium – Are you the provider of your family? Whether you realize it, it may also impact your loved ones. Loss of consortium intends to compensate victims for how they were affected. But it depends on the case and the nature of their relationships. It gets used more frequently in wrongful death cases.
Punitive Damages – In this case, the damages get reciprocated by punishing the defendant for their actions or inability to act, which caused your spinal cord injury.
According to the Christopher and Dana Reeve Foundation, victims with high tetraplegia spend more than one million after the first year. For each year afterward, injured persons spent nearly $200,000 – an extreme medical expense. The overall settlement value will account for each circumstance that added to your back injury.
Establishing A Successful Lawsuit
Those with spinal cord injuries live with an increased risk of getting sick in addition to a loss of motion, senses, and ongoing health concerns. For a successful lawsuit, you should follow the general procedure below. The injury, facts, and details leading up to your case weigh significantly. We provide a few steps:
Retain an Experienced Attorney
The first step to start your injury lawsuit is to schedule your free consultation with a bodily injury lawyer in Los Angeles. We will assess your accident to establish if you have grounds for a potential case based on negligence. It requires a detailed conversation regarding the injury, accident, and impact.
Review the Contract!
If you choose to proceed, you will get offered a contract disclosing a contingency fee agreement. In other words, you don't need to pay unless we win. We will make sure to include most of the legal fees in the settlement.
Next Step – Research
After you sign the contract, the investigation process will begin. Your legal counsel will gather evidence to use against the opposing party, as well as alternative methods of recovery.
Converse With Insurance Companies
Never communicate with insurance companies on your own. Instead, entrust your legal counsel to correspond with companies involved in the spinal cord injury claim.
Decide Whether You Would Like to Go to Court or Settle
Your best interest will always come first. We will advise you on the best way to handle your legal situation, but you will be able to decide whether you want to pursue more in court or accept an offer.
Retain The Services of An Experienced Spinal Cord Injury Lawyer At Grey Law
"When it comes to getting you more, I won't settle for less." – David Grey
When you or a loved one gets injured due to negligence, carelessness, or wrongful acts of another person, David Grey is ready to help. Seeking compensation or negotiating with insurance companies can be stressful, especially while recovering. Let us do that for you. Our Los Angeles personal injury lawyers are well-versed in several practice areas:
Traffic Accidents
Premises Accidents
Personal Injuries
Product Liability
Nursing Home Abuse
Why do you need a lawyer for accident compensation? With thousands of lawyers in California, we understand it can be hard to choose legal representation. We have 35+ years of experience and secured millions for our clients. From the time you retain our firm, we build your case. For a free case evaluation and consultation, reach out to us at 323-768-0497 or email info@greylaw.com.